2008 Award Recipients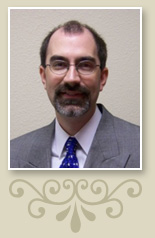 Dr. Brett J. Millan
English Department
A-148 PCN
956-872-7263
bmillan@southtexascollege.edu
Highlighted Technique
Using Web 2.0 as tools for Teaching Composition to DEEA Students
To teach Composition techniques, presentation, and research to the Dual Enrollment Engineering Academy (DEEA) students, students were assigned to write an in-depth paper on the different aspects of a particular field of engineering. First, the students were asked to use the library's online databases, contact practicing engineers, and perform further research to find out about the historic events, famous engineers, and most prestigious schools for their chosen field of engineering. To help them with the brainstorming and organization of the essay, they were to create a mindmap using either mindmeister.com or one of the other free Web 2.0 mindmap software sites. Once the students began drafting the essay, they used GoogleDocs to peer review their work outside of class. This allowed them to make use of technology and see how the revision process (as part of the writing process) can be beneficial.
As part of the assignment, students were required to create a PowerPoint. The presentation had to include carefully placed graphics and text, while also including another mindmap representing how that particular field of engineering fits within engineering as a whole and how its expertise is used by the other fields. In addition, students were given extra credit if they re-created the presentation using one of the Web 2.0 presentation creation sites (Zoho Show, slideshare.net, preezo.com, or Google Presentations). Because engineers have to come up with solutions to solve particular problems, using more than one presentation tool allowed the students to see different sites/ programs address the same problem. The assignment was designed to teach the students the importance of primary and secondary sources for research, revision techniques, organization and composition - written and visual, and the writing modes of comparison/contrast and definition.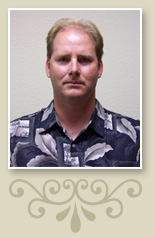 Brad Altemeyer
Technology Management
956-872-2723
BRADLEYA@SOUTHTEXASCOLLEGE.EDU
Highlighted Technique
An advocate for the creation of an APICS student club/chapter at STC
Elements of my revised teaching / learning styles that are generic in nature and could be applied to any subject area are:
I started using Web/CT Blackboard for all exams- and allowing students to repeat exams after restudy, relearning on their own. This allows students who don't get it the first time, a second and sometimes third or fourth chance.
Along with the Exam change from pure assessment to a learning focus- I select settings in the online software so that the students can only see their total score- not the correct answer, or even which question they missed. This might seem strange at first glance- however my reasoning is that the quest should be for knowledge and knowing- not for the one right answer. Indeed in the social sciences different circumstances can actually change which answer is considered correct.
Another thing I have implemented which could possibly be implemented on a broader scale is Action Learning. I have my students impact the community by sharing knowledge- the students are bound a little by the subject matter of the course- other than that, and the basic framework there are no other boundaries.

The students form groups (sharing stress reduces stress)
The students form a plan
The students develop what they will do, and who they will speak to in the community.
The student group must form contacts and gain access to the particular group in the community with whom they wish to interact.
The students implement and carry out their plan (sometimes implementing plan B or plan C)
The event is documented through photos, narratives, video clips, thank you letters, name / dates / place of event (anthropologic artifacts)
And each student does an individual reflection paper to internalize what they have learned from accomplishing the project and that is the way that they share their learning with me.

So, In conclusion: I have reformed my teaching strategy around a holistic or Gestalt approach to connect the subject with the students lived experience- and also to allow the students to impact the community through speaking and running learning events outside the college.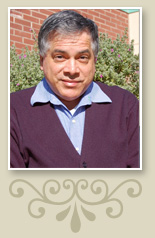 David Laurel
Accounting
TECH Rm-109
956-872-6146
DLAUREL@SOUTHTEXASCOLLEGE.EDU
Highlighted Technique
Classroom innovation using a Monopoly game to demonstrate accounting applications
A classroom project used each semester is a monopoly game that encompasses students utilizing the Quick Books accounting software package to put together a company from its beginning thru its first three years in existence. Students are able to input, analyze and make recommendations on how to improve the company's financial statements. Academic excellence and empathy are those items that David holds most dear in the classroom. His exams and lectures come from materials gleaned from major universities such as Harvard and Stanford, as well as old CPA and CMA exam questions. His philosophy is that excellence comes from the student the instructor emphasizes and demands higher efforts. David also employs other methods including the mentoring program and numerous volunteering programs. The mentoring program matches a student with a business person in the community and allows local business to see firsthand what we are teaching in the classroom. According to David, the academic excellence without empathy is an empty shell. The student may excel on the exam, but lack real interest in the material. David strives to know the students, why they are in school, and what they want to accomplish in the future.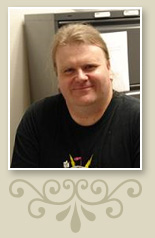 Matthew Trotter
Computer Science
Pecan M-148
956-872-8364
MTROTTER@SOUTHTEXASCOLLEGE.EDU
Highlighted Technique
Classroom innovation using Wimba live classroom
Matthew has taught using Wimba in his regular classes for the past two years. His students have had a chance to revise lessons through archives, attend lessons that they would have missed and have even had help during online office hours. This has not just helped with student learning, but with retention as well since missing a class does not mean missing a lecture. Recently Matthew extended this to an online C++ class, something that was not feasible without Wimba. Matthew's use of Wimba technology is changing the way we in the computer science department view online as well as traditional classroom teaching practices. Many of us are now adding Wimba to our courses as well.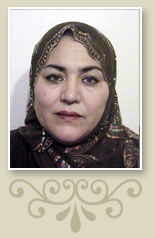 Hanan Amro
MATH
Pecan J 3.908
956-872-7260
HAMRO2@SOUTHTEXASCOLLEGE.EDU
Highlighted Technique
Classroom on on-line learning innovations using different media types to accommodate various learner types.
As an instructor, Hanan Amro has experimented with and structuralized many of her teaching skills to fit the needs of the students. She has developed and online course for teaching college algebra, business calculus, as well as various developmental math courses. These courses offer convenient methods of completing courses without the hassles and expenses of coming to class every day. Through these online courses, she offers her students power-point presentations, examples for difficult problems, as well as homework assignments and assessments to keep them active and involved. She has added real audio to her online courses to provide a dramatic presentation to simulate a live in classroom experience. She has a teaching style that encourages skill development, which motivates students, and addresses the various learning skills. After lectures she involves her classes in examples to insure understanding of the material. She groups the students who understand the materials with those who are having difficulty. She uses different types of media during lectures and presentations to accommodate students' needs and the various types of learners.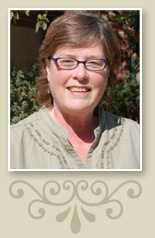 Karen Armitano
Developmental English
956-872-6711
ARMITANO@SOUTHTEXASCOLLEGE.EDU
Highlighted Technique
Creating Community Oriented Writers through Active Learning Practices.
Much of Dr. Armitano's focus in her presentation was working on and with her students to become "active learners." This she achieves by an action-oriented curriculum which is related to the community: asking the questions "who am I in the community? and how does it relate to me?"She has the students go outside of school and interview others to get their views and then relate the information on the interviews in class writing. All of the students are asked to write a letter to Dr. Reed regarding their views about STC. She publishes student essays in a bound volume to show them that their work is worth keeping and presenting in a professional way.
This is not just a single lesson, but takes place over the course of the semester: this makes the focus of the course - "get involved."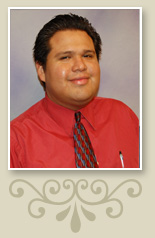 Jose Perez
Developmental English
956-488-5829
JPEREZ@SOUTHTEXASCOLLEGE.EDU
Highlighted Technique
Using Controversial Abraham Lincoln Materials to Promote Student English Grammar & Usage Learning
Mr. Perez's presentation was based on an article in their textbook regarding some of Abraham Lincoln's views which could be considered racist. It involved using this article from the student's text as an integrated grammar and usage approach to deal with certain English issues in the context of an interesting, controversial topic. The students did the assignment in class over a period of a three classes (approximately a week and a half) which allowed them to do it in a very in-depth way in both reading the assignment and finding grammar errors which Mr. Perez had placed in the reading section.
The methods he used in the presentation of the classroom scenario were quite intensive and well thought-out. They included a copy of the article with errors in it for the students to find and correct and also required them to read the article closely to thoroughly understand the content to be able to respond to classroom discussion about it.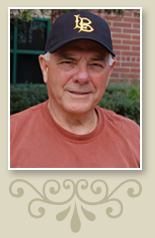 Jon Pavlisko
Kinesiology
956-872-3729
PAVLISKO@SOUTHTEXASCOLLEGE.EDU
Highlighted Technique
Motivation is the fuel that enhances leadership performances.
Motivation must become a routine: daily, weekly, monthly, lifelong. This is not just to win. If one motivates to win, you have missed the point. Motivate to be the best you can be - motivate for excellence. These are not just words or activity; they mean action and achievement. For me, one does not motivate to win the ball game; but you have to motivate what it is to "be the best you can be." Excellence. It is what you learn after you think you know it all. It is Enthusiasm, Knowledge, Confidence, Motivation and Leadership; all of which are a commitment to a strong smart intense work ethic. I teach students to find what works for them - then customize it. I motivate myself to infect those around me (be an example). I want my players/students to feel the "heat." the passion, the energy and love that I have for the game; and I want to feel the same from them.
In order for me to accomplish this I have developed this plan.
Written word - handout every class period.i.e., EVERYTHING COUNTS -one step at time -enthusiasm-do the right thing -teamwork-be yourself-character

"Not everything that can be counted counts, and not everything that counts can be counted.".... Albert Einstein
Spoken word - storyteller - for me, a true story is the best way to get my point across.
Successful speaker series- bring in someone prominent from the college; community, etc. Tell students what makes you successful in 20 minutes. Kids benefit, and the speaker benefits. Shakespeare's Merchant of Venice: "Quality of mercy is twice blessed. Blessed to him who gives and blessed to him who receives."
Video - Video tapes - I use videos movies, sports clips and put messages on the CD/DVD. Majority of college students are video learners. I have to find a way to motivate them to read, and use the medium that they are comfortable with to exact a change.
One class project is for each student to develop a 3-minute video on the computer using film and class or team clips.
These techniques are used in my service classes also. (I generate the videos.)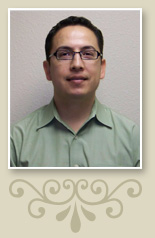 Hector Villarreal
Language
Pecan X-103
956-872-2692
HECTORV@SOUTHTEXASCOLLEGE.EDU
Highlighted Technique
Retaining students by addressing different learning styles using Wimba.
By using the Wimba tools, in my Spanish classes, I am able to incorporate various activities in both my face-to-face as well as my online classes that address different learning styles while striving for student retention. I incorporate a scaled-down model of a college-wide approach. I have created different activities using Wimba to focus on Student Support Services (SSS), Student Preparedness (SP), and Student Engagement (SE).
Voice Direct has allowed me to conduct office hours for my online classes (SSS). I am able to have specific oral proficiency activities during our lab hour that give students individual attention to model, correct and enhance their Spanish speaking skills. The Voice Board has helped those auditory and visual learners benefit the most since they not only get to speak but also get to text in those activities (SE).
Live Classroom has allowed me to record and archive a student orientation for my courses (SP). It's exciting to see students refer to it and not be lost. I've addressed textbook materials, course expectations, guidelines, etc. Also, by allowing students to share their desktops, I have been able to walk them through some of the technical issues using the e-book, Quia, and WebCT without having to come to campus (SP). I have also used Live Classroom to have live lectures and/or review sessions where students that learn visually not only get to watch the lecture (video/audio) and ask questions but are also participants by giving them control power over the E-board features that Live Classroom has (SE). Consequently, tactile and kinesthetic learners love it since they mostly like to have a hands-on approach to their learning. Another exciting aspect is that if students do not understand a concept they can easily go back to the archive as many times as needed (SP).
The Voice Board has allowed me to give students a space to ask questions freely making myself more receptive to their concerns and comments (SSS). It has also allowed me to address and assess oral skills. I have engaged students to be actively involved in their learning by allowing them to sing, record, and listen to their voices (SE). This in return, allows auditory students to be reflective about their pronunciation and make changes that will take them to then next level in their speaking skills.
In conclusion, all of these Wimba tools have allowed me to address auditory, visual and tactile/kinesthetic learners while trying to improve student retention. I have concluded that by addressing Student Support Services, Student Preparedness and Student Engagement, I have better chances to not just retain students but have them be successful in my classes as well.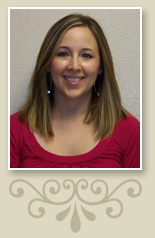 Jennifer Fox
PSYCHOLOGY
956-973-7609
JENANDER@SOUTHTEXASCOLLEGE.EDU
Highlighted Technique
Service Learning in Action
I've been incorporating service learning into my Adolescent Psychology course for the past three (3) semesters. Students have the option of enhancing their learning by choosing a placement of interest that deals directly with adolescents and applying course concepts to their "hands-on" experience. Assessment involves journal entries where connections between course content and experience are made, classroom discussion, and an end of the semester evaluation to assess knowledge acquired. I've found that this experience facilitates a transition from passive to active learners, aids in comprehension of course content, and creates an environment where students feel that they are active agents of change within their own community.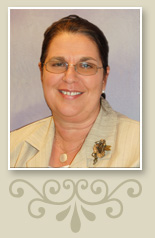 Sharon Rice
Patient Care
956-872-3109
SRICE@SOUTHTEXASCOLLEGE.EDU
Highlighted Technique
Teaching and Learning Techniques
One of the biggest challenges I encounter in the classroom is enticing students to read assigned material before coming to class. To help and encourage students to read, I instituted a protocol titled "proof of reading." Proof of reading consists of a series of questions that can only be answered by reading the entire assignment. They are not created so that the answer can be found in a sentence or part of a paragraph. The proof of reading is not a graded assignment. It is their ticket into the classroom. Students that do not complete the assignment are encouraged to go to the library and read the assignment, do the proof of reading and come back to class. It has been a very effective classroom management tool when student interaction requires familiarity with the materials to be explored and further developed in class.
My second challenge in the classroom is that some of my students have difficulty comprehending the written materials assigned for exploration. During the first days of class, I assist students to discover methods that allow them to actively engage the text and effectively turn the author's words into their own ideas. These methods of study are new and challenging for students who have never been exposed to learning as opposed to a list of information to memorize and regurgitate for an examination. Students experiencing difficulty are directed to the Center for Learning Excellence for further assistance.
I utilize problem based learning which allows the students to identify what they already know about a subject area and what they still need to discover. Scenarios are based on learning objectives. Students are facilitated in active exploration of possible remedies to the problem that is presented as a scenario that parrots an everyday occurrence in the world they are training to enter. Problem based learning allows the students to teach each other and practice assessment of their thinking via the standards and elements of critical thinking. When problem based learning does not fit the objective I break the class up into groups and provide one concept and have the students teach it to each other. This allows the students to be engaged and develop their use of the standards and elements of critical thinking.
Making education engaging, insightful and fun is the best way I know to create lifelong learners and critical thinkers.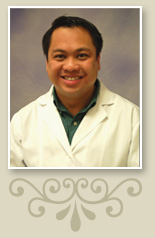 Jayson Valerio
Nursing
956-872-3142
JAYSONVA@SOUTHTEXASCOLLEGE.EDU
Highlighted Technique
Learning Style Based Teaching
I get to know more of my students by assessing their learning styles and classifying them per generation. It is my understanding that each one of us learn differently. Each generation possesses different innate characteristics and by knowing that, I am able to tap into their distinct traits and use them to enforce my styles of teaching. I will test different teaching methods in the classrooms to identify the most appropriate teaching style to utilize when disseminating information. I believe it is crucial to have the ability to adopt various teaching methods in the classrooms to ensure the students understand and are learning the material being covered.
Each student has potential for improvement and I believe that is my responsibility to motivate them to recognize their potential and mold them to be a caring, compassionate, committed and competent person/nurse. Furthermore, I truly believe that if a teacher loves what he/she does, the passion and dedication will transpire to the manner on how you teach.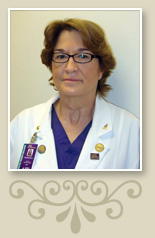 Elizabeth Burris
Medical Assistant Technology
956-872-3001
LBURRIS@SOUTHTEXASCOLLEGE.EDU
Highlighted Technique
Ability to engage students in the classroom.
My first semester students always get a lesson on Brain-Based Learning and detailed information that will help their learning style.

These discussions consist of explaining to the students how the learning process is both physical and physiological.

I explain how learning entails growing and connecting neural networks which require time and practice.
Detail important factors students need to know will affect their learning ability, such as: nutrition, water, exercise, physical involvement, collaboration with other students, and emotional states (music reduces stress).
Emphasize that memory plays a large part in BBL. The brain remembers "episodes" and new
knowledge must connect to old knowledge. I encourage students to write down everything they have learned about a subject, then, build on that knowledge with additional new material.

I have all my students visit the computer lab and complete the "Learning Styles Inventory" test. When the student completes the test, they must take their results to the Center for Learning Excellence and discuss their results to identify their learning style. The person they spoke to at the CLE will sign the LSI printout and make a note for me which I document on my roster. As an incentive to take the LSI test, I offer 5 points on their lowest test grade.
I also like to provide the students with a handout titled, "Re-Train Your Brain: How to survive and thrive as an NAHC student" by Caren Smith, NAHC-CLE and a handout on "Learning Styles Inventory: Learning Styles Defined".

I Web Enhance all of my classes by posting the Course Syllabus, Power Points, Chapter Outlines, Charts, etc. under "Course Content" and post all of the assignments, quizzes, and tests under "Announcements". I also add Web Links pertinent to the course.
I engage my student by including the class to participate in helping me develop a chapter outline. We first start with a basic outline. Then we can go back, read & lecture over the material and fill in the information under each heading (basic points such as "what it is", how does it present, are there signs and symptoms, diagnoses or treatments, etc.). This is then posted on the Black Board.
I utilize on-hands skills to learn: listen (to me or DVD), watch (DVD and/or demo) then they practice it. Hear, See, and DO!
After the material is presented, I review the chapter objectives and their page numbers. On occasion, I will assign a chapter objective to each student and have them present to the class. Then, I review the chapter one more time to make sure I covered everything and help clarify any concepts or main points.
I always allot time for the students to ask questions. I strongly encourage all my students to voice their answers and opinions to help validate their understanding of the material.
My job is not only to teach, it also consists of encouraging students to do their best and assuring them that if they implement the knowledge gained through their studies, they will be successful in life.