2009 Award Recipients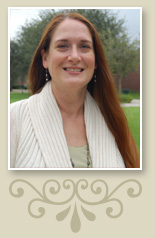 Rachael F. Brown
Art
956-973-7606
RFBROWN@SOUTHTEXASCOLLEGE.EDU
Ms. Rachael Brown has been a very active faculty member since she came on board as a full-time faculty member of South Texas College Art Department. She came in with a Masters Degree in Art and returned to school to complete her Masters Degree of Fine Arts. Apart from being the organizer of many functions, she also has served as the Mid Valley Coordinator of the Art Department. Locally, she has participated in several events at the Weslaco Public Library, International Museum of Art and Science, Harlingen Museum of Art, Mission Historical Museum, and McAllen Rotary Club. She has presented at Donna Middle School (Donna I.S.D.), Edcouch-Elsa High School (Edcouch-Elsa I.S.D.), and Brown Middle School (McAllen I.S.D.). She has had numerous exhibits including those at STC Pecan Campus Art Gallery, CAS Gallery, UTPA, Museum of South Texas History, Weslaco Public Library, Brownsville Heritage Complex, TAMUK Art Gallery, Krannert Art Museum, Champaign, Illinois, Museé National de Carthage, Carthage, Tunisia, and University of Michigan Early Christian Site Museum.
Highlighted Technique
Creative Wellness
Creative Wellness has its basis in art therapy and delves into how the right side of our brain works. In the last year or so, Ms. Brown has been taking classes and working towards a certification in Creative Wellness. She began this endeavor, seeking to help her students develop their skills and knowledge about their own selves as they explore art-be it in an Art appreciation or an Art Studio course. She has been incorporating what she has learned into her classes to help her students develop better critical thinking methods, focusing and patience, that allows them to find ideas and solutions that they may be seeking.
The process begins by strengthening the Right side of the brain, which is the thinking , creative and meditative side. Not only have the techniques she uses helped her students in her classroom, but she has been offering a workshop in Creative Wellness to the rest of South Texas College. Within the last year, she has presented this wonderful workshop as part of Professional Development to administrators, staff and other faculty so that they might benefit from the learning also and perhaps even incorporate it too into their own classrooms. Through her quest to improve her classroom and what she could offer her students, Ms. Brown has been able to expand her new knowledge to include all of South Texas College.
Elizabeth Dietz
Business Administration
956-872-6127
EMDIETZ@SOUTHTEXASCOLLEGE.EDU
Elizabeth Dietz has been an educator for 12 years and is a tax practitioner. She has been a guest speaker for engagements with 50 to 200 people. She is involved in STC internal community (VITA program) and surrounding community.
Highlighted Technique
Tax Tango - Preparing Tax Practitioners
Ms. Dietz' teaching techniques is very interactive and highly engaging. A typical first day of a Federal Income Tax class begins with her giving the students IRS tax instruction booklet/resources and a blank simple tax return form. She begins the class with a brief welcome, and discusses and then sets up a tax problem scenario. Elizabeth then allows students to calculate the tax refund or due. Immediately, the students create alliances among each other and begin working the tax form.
The Federal Income Tax class features up to 25 simulated tax problems, mostly based on her twenty-plus year of tax preparation experience. She teaches students "how" to perform tax research since tax is based mostly on laws and regulations. Her students become the actual tax preparer and the simulation is such that the "client" is sitting with the student. All tax problems and scenarios are given along with a lot of life details and stories. Not all the information is relevant and often, Elizabeth tries to write in elements of humor and surprise to keep the students engaged. Also, she prepares scenario that are somewhat humorous to relieve some of the student stress in preparing a tax return on the spot.
Elizabeth encourages group discussions. Thus, students exchange ideas and come to a consensus on the way to proceed with the tax problem. Students' adrenalin levels increase as the semester goes on and the tax scenarios increase in difficulty. Each tax lesson is highlighted with visuals, the required form lists, and engaged board calculations. Each completed tax form is discussed and constructive and respectful critique takes place. By the end of the semester, students have a tax portfolio of ten to twenty-five completed tax returns. Part of the semester final exam is to become a Certified VITA (volunteer income tax advisors) Tax Preparer through the IRS VITA Tax Program. Many of her students become volunteers for the free of charge tax service. A couple of Mrs. Dietz' students have started their own small tax business after taking her class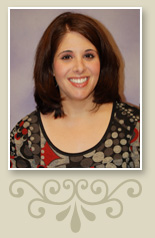 Laura De La Vina
Developmental English
956-872-2062
DELAVINA@SOUTHTEXASCOLLEGE.EDU
Ms. De La Vina, who is an Assistant Professor, has been at STC for 11 years and has taught ESL, English, Developmental. Writing, and College Success. She teaches English 81, theme essays, and APA style. Working with her own small children, she taught herself to be extremely organized and uses this in the classroom.
Highlighted Technique
Organization: everything you need to run an effective classroom for the students
Proper organization is the key to having an effective classroom. By both teaching and modeling effective organization to her students, she has increased both her retention and achievement rates. She walks her students through the essay writing process step by step and they know if they miss a class, they will be missing important information, which enhances their attendance. If they do miss class, or try to turn in incomplete essays, they have to go to tutoring and ask that they email her if they must miss a class. She uses peer editing for essay revision. She makes a point of learning all the students' names, to give her classes a more personal touch. Ms. De La Vina uses many group activities with her students to have them experience the effectiveness of learning and working together. She stresses with her students the necessity of time management and uses strong motivational techniques with them also. The overall effect of this is a well organized classroom in which the students know what to do and when to do it, which enhances their overall success and retention.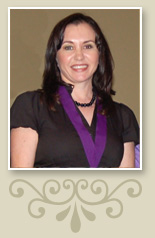 Isabel Garcia
PTA Program
956-872-3154
ISAGAR@SOUTHTEXASCOLLEGE.EDU
Ms. Garcia received her A.A.S. as a Physical Therapy Assistant and a Bachelor's of Applied Technology Degree from the University of Texas in Brownsville. She is currently working on an online program for her Master's Degree. She has been teaching in the Physical Therapy Assistant Program at South Texas College since Fall 2002.
Highlighted Technique
Relentless Motivation Beyond Technology
One of the four courses I teach in the PTA Program Curriculum is Functional Anatomy, which provides a foundation for future PTA classes. The American Red Cross uses a concept in their instructor training called MARS, which stands for Motivation, Association, Repetition, and Senses. Though I have only recently become familiar with it, here is how I use the concept.
Motivate students at every class session: I begin with an exciting preview of what they are going to learn in that particular session, and how the information will tie in to their knowledge of the body in general and physical therapy treatments in the future. Rather than just stating a learning objective, I deliver more of a pep talk to excite and motivate the class.
Make associations so that they see how different structures fit together and affect each other: Instead of studying various systems in isolation, I find ways to help the students make the connections between systems. Some examples of how I use associations are:
Assigning the student a nerve name and another student a muscle name. Require students to wear their muscle or nerve name and sit together so that the whole class remembers the associations. In other words, Andres "Axillary Nerve" must sit at the same table with Daisy "Deltoid Muscle" (Axillary Nerve innervates the deltoid muscle).
Using cheers such as the rotator cuff cheer that demonstrates the actions of the rotator cuff muscles.
Psychomotor learning like the "lattisumus dance" that incorporates the actions of this muscle or having students do the "cholo walk" to demonstrate posterior pelvic tilt.
Having students perform a skit to help them remember the gate control theory on pain. Everyone is assigned a part such as the sensory receptor, a synapse, t-cell, and the different nerve fiber types. Students work together and act out what happens during a painful stimulus and the application of a modality to reduce the pain.
Repetition: When learning the muscle groups I have students stand up and physically touch the area of the body and name the nerve and/or muscles that correspond to that area. For example, if we are studying the hip and leg the students begin by touching their posterior thigh and saying "sciatic nerve", then move their hands to the anterior thigh and say "femoral nerve", then to their inner thigh and say "obturator", and on down until we get to the foot. We do this several times a day and for several days until we move to the next part of the body.
Incorporate as many of the other senses as possible: I take the students to the UTPA Cadaver Lab where the level II students must locate numerous structures from an assigned list that includes muscles, tendons, ligaments, and nerves, and teach these to Level I students. I also use YouTube Videos or various web sites to view surgeries, gait abnormalities, illustrations, and general patient scenarios. Lectures may be delivered via power point, traditional lecture, or mind map to provide a different perspective to the content and vary the presentation.

Students:
Hands-on approach, unique and interesting
Helps students gain knowledge through experience rather than textbooks alone
Utilizes Internet, picture, diagrams, video clips
Has a zest for teaching; challenging scenario based critical thinking problems
Relentless motivation
Committee:
Extremely knowledgeable; dedicated; very creative
Motivating, innovative and creative zest for active teaching strategies
Interactive with participants, using hands-on learning techniques
Highly effective with teaching strategies; concerned for student learning
Uses "cheers" to help with learning exercises while naming nerves
Extremely passionate about teaching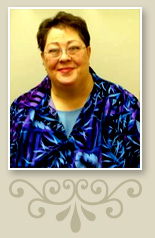 Betty Garner
LVN Program
956-872-3103
BGARNER@SOUTHTEXASCOLLEGE.EDU
Ms. Garner received her A.A.S degree from the University of Texas at Brownsville. She has been teaching with the Vocational Nursing Department since the Summer of 2002.
Highlighted Technique
Innovative Learning Technique: "The Snip it Approach"
Ms. Garner received her A.A.S degree from the University of Texas at Brownsville. She has been teaching with the Vocational Nursing Department since the Summer of 2002.
The students call Ms. Garner "The caring warmth of light". She is very supportive of her students, patient, compassionate, approachable and as they put it, she give us "A two hour lecture with skills for a lifetime". She is a great inspiration to those students that wish to be nurses. Ms. Garner states "my job is not only to teach, it also consists of encouraging students to do their best and assuring them that if they implement the knowledge gained through their studies, they will be successful in life. Furthermore, I truly believe that if a teacher loves what he/she does, the passion and dedication will transpire to the manner of how you teach".
I utilize the "Snip it" approach in my Vocational Nursing classes as well as my Anatomy and Physiology classes. I give my students a study guide for each chapter. They typically write their answers in sentence or paragraph form. I then have them condense their answers from a sentence or paragraph form to a few words. Goal: study smarter, not harder! When they review, if those few words trigger a memory they don't need to look it up again. That information has been stored in their long term memory. Then, when they are ready to go to take their final exam or Nursing Board Exam, they only need to review a few pages instead of trying to re-read their books. I've even seen it work for students with dyslexia! Once they try this method and see their grades go up, they love it.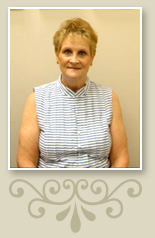 Gloria Garza
LVN Program
956-872-2155
GJGARZA@SOUTHTEXASCOLLEGE.EDU
Mrs. Garza holds an A.A.S in Physical Therapy, an A.A.S in Nursing, and a M.Ed. from the University of Texas Pan-American. She also holds a B.S. in Occupational Training and Development from the University of Texas A&M, Corpus Christi. She began teaching at the Division of Nursing & Allied in the Patient Care Assistant Program in the Spring of 2004 and has moved on to the Vocational Nursing Program where she started in the Fall of 2008.
Highlighted Technique
Creating Magical Environment for Learning
I try to be creative and I get the students involved in the lecture. I make them feel as if they had a part in preparing the class lesson for the day. I want them to feel physically and mentally engaged. How do I do this? I do this with simulations and empiricism. I am very creative and I apply knowledge to simple demonstrations. Students become interactive, use hands-on learning techniques, and become a part of the entire presentation. I want to teach the students how to be critical thinkers and to be ready for real-life situations. Most of all, I try to create an environment in which the students want to come to class and be a part of the "magic" of learning. One (an instructor) has to "feel the class out", so to speak and see at what level the student needs to start at before trying to teach something that is way above their head.
Student Comments:
Dedicated and cares about the students, verbal, visual, sense of humor
Energetic
Makes learning fun, many techniques used such as visualization, active learning (hands-on); does whatever it takes; takes the time to listen to the students
Patient, easy to understand; inspiring
Teaches us how to be critical thinkers and to ready for real-life situations
Motivating, encouraging, patience and sincerity, compassion; genuine (cares for students)
Committee Comments:
Excellent technique, verbal and visual
Interactive with participants, using hands-on learning techniques
Applies knowledge to simple demonstration; physically and mentally engaging
Very simple and direct; obvious that she had a plan for her lesson from the very first word
Respectful, shows concern enthusiastic; good eye contact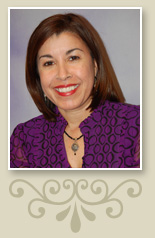 Grace Little
Developmental Reading
956-872-7238
GLITTLE@SOUTHTEXASCOLLEGE.EDU
Ms. Little graduated from San Benito High School. She then received an undergraduate degree in Psychology and a Masters in Counseling, as well as in Reading from UTPA. She has worked for STC for 12 years as an Advisor, a Retention Specialist, and a Developmental Reading Instructor. She loves to read and wants to encourage her students to do the same.
Highlighted Technique
Reading for Pleasure
Encouraging her students to love to read and to really engage with reading is Ms. Little's primary focus. Her students are given a short, interesting novel of their choice to read, in addition to their normal reading assignments in their textbooks. At first, some of the students aren't too keen on enjoying reading for pleasure, but once they engage, most of them find that they do like to read. Ms Little will start them out with 10 minutes of novel reading, and then increases it gradually. Toward the end, many of the students will ask for even more time as they learn to appreciate reading. She asks them to answer reflection questions about the novel, so they will critically think about what they are reading. She has them work in groups to encourage teamwork as they learn to enjoy reading. Her dedication to her students is very apparent in the way she enthusiastically describes her strategy.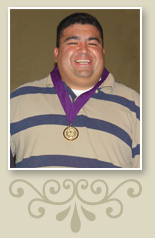 Joseph Perez
Computer Information Technology / Computer Science
956-447-6649
JOSEPHP@SOUTHTEXASCOLLEGE.EDU
Mr. Joseph Perez has been working for South Texas College for more than 8 years. He has taught Computer Science and CIT courses at STC. He has devoted a lot of time in developing the material that he uses. His efforts in creating useful material for his classes can be observed on his web page. For the last five years, he has been updating and maintaining his web site for the purpose of facilitating easy access to course material for himself, for his colleagues and for his students.
Highlighted Technique
Using movies as a tool to teach about technology
One teaching technique that I use in my classroom is to associate certain concepts within movies that use terms that pertain to our class. There are many movies that portray technology and use certain computer terms that we use in our computer class. Some of the movies that I have mentioned during the classroom discussions have been "Hackers", "Superman 3", "Artificial Intelligence", "I Robot", "The Net", "Terminator", Eagle Eye" and "The Borne Supremacy".

Here is an example, in class I present different classifications of computers. When I discuss supercomputers the movies "Superman 3" and "Eagle Eye" come to mind. I start off with the oldest movie, in this case Superman 3. I ask if they have seen the movie "Superman 3" and to tell me the premise of the movie. One of the reasons I use the older movie first is to encourage a broader scope of participation. I sometimes wonder if it is to show how old I am, when students don't recall the movie. Then I try to bring the younger generation into the discussion by asking about a more recent movie about a supercomputer, in this case "Eagle Eye". I do the same thing, I ask a student to tell me what the movie is about. The students enjoy talking about the parts of the movie they enjoyed and I get the opportunity to explain the term "supercomputer" as it was used in the movie and what they are today. Eventually students want to share about their favorite scene in other movies involving technology. One particular movie that is often brought up is "Terminator" and this movie leads us to discuss ethical issues about Artificial Intelligence, to discuss how our current technology works and to discuss the research that is being done in the computer field. I enjoy hearing some of the different ideas that students have about the future and I enjoy sharing some of the research that is going on and give them a glimpse of future technological endeavors on the way.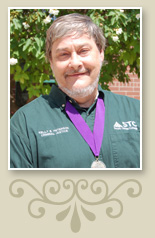 Kelly E. Peterson
Criminal Justice
956-973-7624
PETERSON@SOUTHTEXASCOLLEGE.EDU
Mr. Kelly Peterson has been a Criminal Justice faculty at South Texas College since 1999. His career at South Texas College is marked with numerous nominations including Instructor of the Year several times and has been a finalist at least twice.
Highlighted Technique
Retaining students by addressing different learning styles using Wimba.
In particular, in his Police Systems and Practices class (CRIJ 2328), Mr. Peterson has introduced his students to FEMA's Incident Command System via FEMA's course IS-100.Lea--Introduction to the Incident Command System for Law Enforcement. This course describes the history, features and principles, and organizational structure of the Incident Command System. It also explains the relationship between ICS and the National Incident Management System (NIMS).
Its primary audience is geared to law enforcement personnel involved with emergency planning, response or recovery efforts. Participation by students is voluntary. He also allows the online coursework to be included as part of the normal coursework. It takes about three hours to complete each of the courses and he recommends four courses, particularly the I-100. Several students have finished at least one course and others are working at completing all four. These students will receive certificates of completion from FEMA. These certificates are definite résumé enhancements and the training will be useful on the job. In a February 2009 Mid-Valley Town Crier newspaper article, the practical application of the Incident Command System was demonstrated in the current drug cartel violence and its potential overflow into the Valley. Students enjoy utilizing the online training resources and experiencing a form of education not generally presented to them at the undergraduate level. They are being exposed to training that law enforcement and academic professionals engage in on a daily basis. The students are given a preview of what their future employment will entail, particularly in the area of policing. These online opportunities are creating a more informed student as well as interest in future education and employment.
He has received several awards such as:
2004 Criminal Justice and Social Sciences Department Faculty Excellence Award
2005 Jaguar Award
2006 Student Organization Advisor of the Year
2006 Faculty Advisor of the Year (the first one given)
2008 Student Leadership Academy Graduate (only faculty to do this!)
2008 Jaguar Award
2008 Community Service Award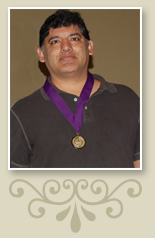 Jamie Rodriguez
Biology
956-447-1251
JRODRIGU@SOUTHTEXASCOLLEGE.EDU
Jaime has been an instructor at STC and has been involved with various departments as Nursing/Allied Health, Art, and biology to promote professional development of instructors and to engage students to take an active part in their learning.
Highlighted Technique
Using Art to Understand Science
When stressed, a student's body will typically release hormones that may have an effect on their cognitive performance. These effects may include excessive worrying, procrastinating, feeling overwhelmed, and an inability to relax. To overcome these responses, students learn to employ techniques that are characteristically associated with the right side of the brain. One such technique is the use of imagery through drawing.
As is the case with students in any discipline, students enrolled in the Biological Sciences often struggle to learn the technicalities of the field, especially the processes-which are strewn with details. Students manage to learn how to analyze, organize, and sequence facts (Left-Brain activity), but rarely discover how to communicate the relationships between them (Right-Brain activity). The implementation of drawing is an effective and efficient learning method that bridges this gap by allowing students to gain a holistic understanding of the any concept by making the unseen seen.
In Anatomy and Physiology, students are able to differentiate knowing (thinking, words, symbols, sequence) and seeing (visual, spatial imagery) by drawing. Through their drawings, students are able to see the process all at once-to get the big picture. Once appropriately labeled, students are able to identify the relationships between the structures and their corresponding functions. This type of assessment allows students the opportunity to evaluate their drawing through reflection and to clarify with precision any discrepancies between the details and the process. In this manner, students are able to see structures and functions more clearly.

As part of their lesson on the gross anatomy of bone, students are introduced to the concept of bone markings. These markings represent external surface areas such as the projections on the femur like the head, trochanters, and epicondyles that become some of the bone's distinguishing features. Some of these features are produced as a result of stress caused by muscles being attached to and pulling on the femur (Wolff's law). Consequently, specific areas of the femur may be larger than others as is the case with the lesser and greater trochanters.
To understand the big picture (the relationships), students draw the femur and label it accordingly (the details). Once drawn, students are asked to speculate as to the accuracy of their work. For many, this is an "Aha!" moment when clarity is gained with regard to their perception of reality and how it is distorted-the difference between comprehension and actually "getting" it.
Contrary to student belief, rote learning is not the most effective way to learn the concepts presented in A&P. Through drawing, learning is enhanced since both sides of the brain are being utilized and because anxiety is reduced due to R-brain activity. Since incorporating this technique, the number of students participating in my classroom discussions has increased due to their ability to convey their understanding of the subject matter at hand. To my students, vocabulary has now become meaningful and processes have now become realized.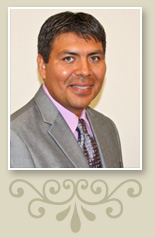 Reynaldo Sanchez
Computer Aided Drafting & Design
956-872-6103
RSANCHEZ@SOUTHTEXASCOLLEGE.EDU
Reynaldo Sanchez has been with STC since August 2000. He currently is the chair for the CAAD program. He received his education from University of Texas A&M at Kingsville and Texas State University. Rey has attended various conferences for specialized areas and has also won various honors, such as STC Employee of the Year for 2009. In addition, Rey stays very involved in the community which has tremendously benefited STC.
Highlighted Technique
McAllen Gateway Arch Design Contest and Closing the Gap Project
Mr. Sanchez is very involved in the community and through his community relationships, he is able to get his students involved with projects. The City of McAllen held the McAllen Gateway Arch Design contest for the art and business district entrances. He involved his students in this project by challenging them to design archway entrees. Two (2) of his students were of the four (4) sub finalist (see Attachment). The final contenders were a well-known architect, another architect, and Rey's two students. The students had no work experience, only the experience in the classroom with Mr. Sanchez. Although, the final winner was an architect, Mr. Sanchez strongly feels that both his students were the winners to compete with such awesome design entries and compete with experienced architects.
Bridging the Gap is yet another project that Rey challenged his students on. Students began the initial phase of designing and building a bridge from collected food cans. Elementary students eventually finalized the project. As a result, one elementary student was on Tim Smith's segment, Kids You Should Know.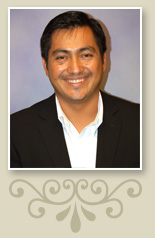 Vicente Sauceda
Computer Aided Drafting & Design
CSAUCEDA@SOUTHTEXASCOLLEGE.EDU
Vicente Sauceda has been an instructor at STC since fall 2006. He received his Bachelors in Architecture from UC Berkeley and his Masters in Architecture from Yale University. Mr. Sauceda is a registered architect and owns a firm which focuses on multistory condominiums.
Highlighted Technique
STC CADD Unlimited, LLC - A Virtual Workplace
Mr. Sauceda instructs students with enthusiasm and he feels that every situation with a student is an opportunity to teach.
Vicente Sauceda instructs capstone classes, which he implements an engaging project throughout the semester. The project is entitled STC CADD Unlimited, LLC ("A Fictitious CADD Technician Development Company"). At the beginning of the semester, the students sign a contract, similar to an employment contract with an architectural firm. Vicente Sauceda challenges the students to commit and work diligently on various design projects. Dollar value is placed on design evaluations, rework (corrections), attendance, promptness, professional dress, and other deemed important areas. In essence, Mr. Sauceda inspires the students to challenge themselves in a virtual workplace. Every lesson, every project, and every class day, is a work performance. He pays students with "virtual dollars" on payday intervals (see attachment A). At the end of the semester, students earn cumulative "virtual dollars" and based on cumulative earnings to date, grades are assessed.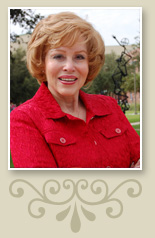 Elvie Treviño
College Success
956-872-2057
ETREVINO@SOUTHTEXASCOLLEGE.EDU
Ms. Treviño attended school in Edcouch-Elsa. She received a BA in English/Business from UTPA and an MA in counseling from UTPA. She taught English and Typing for Weslaco ISD and was also a Counselor there from 1973 to 2007, when she retired. She was an adjunct for STC College Success last year and this year became a full-time temp also for College Success.
Highlighted Technique
Life Management: Believe in yourself and you will achieve your goals
Ms. Treviño's primary focus with students is to help them think positively about themselves and where their lives are headed. Her entire curriculum is about positive motivation and applying it to your life. She shows motivational videos and has a veritable potpourri of self-generated activities to learn goal setting, time management, prioritizing, and "how to make a difference" in their lives. She goes out of her way to show students how to believe in themselves and better themselves through education and the way they interact with other people: family, friends, co-workers, and so on. This writer has seen Ms. Treviño in action and she has the rapt attention of her students as well as their cooperation and admiration. She will not let them speak negatively about themselves. She ties her lessons to the "real world," Emotional Intelligence, and is both "down to earth" and positively inspirational. Her entire course is like this.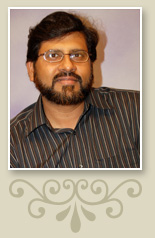 Dr. Saiyid Wahid
Physical Science
Dr. Saiyid Wahid joined STC seven years ago. He taught a variety of courses including: Physical Science, College Physics, and Digital system.
Highlighted Technique
The effectiveness of Hands-On learning and teaching
The teaching technique used by Dr. Wahid varies from class to class. For physical science 1415 and physical science 1417, Dr. Wahid uses lots of Hands-On activities, which helps students acquire knowledge and skills outside of books and lectures. Dr. Wahid uses Hands-On to ensure student understanding of new and unfamiliar concepts. He also uses it to help assess his students so that he can measure both factual knowledge and comprehension. For example, when he discusses the topic of acceleration due to gravity, he uses a vacuum tube, to show that when you drop objects of different masses, all fall at the same time regardless of their mass in the absence of air resistance. He also shows that sound cannot travel in vacuum by using a vacuum jar to demonstrate that. Along with teaching techniques, Dr. Wahid developed a new course called Digital System, along with an electronics lab room both in Weslaco and Pecan campuses, to be used for this course.
Furthermore, Dr. Wahid is very kind, considerate, and well connected to his students. He is always available for advice or help. He makes learning a wonderful and entertaining experience for all of his students. Dr. Wahid is always optimistic, encouraging, and he is truly concerned about his students inside and outside of the classroom. He is well dedicated to his students all the time.