2010 Award Recipients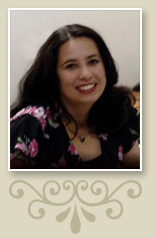 Angelita Elizondo Teniente
BAT - CIT
956-872-6157
ANGELE3@SOUTHTEXASCOLLEGE.EDU
Ms. Angelita Teniente joined South Texas College in 2002 as an instructor for Business Computer Systems and began teaching for the Computer Science Department in Fall 2004. Ms. Teniente received her Bachelors of Business Administration from UT-Pan American in Fall 2001 and her Masters in Information Technology from UT-Pan American in May 2004. She is currently working on her PhD in Applied Mgmt & Decision Science-Information Systems Mgmt from Walden University and has completed the Security+ Certification and Network+ Certification from CompTIA in December 2007. Ms. Teniente has taught Computer Science courses and BAT courses in Technology Management.
Highlighted Technique
Empowering Students to Engage in Reciprocated Style of Learning
The teaching technique Ms. Teniente utilize's in her Technology Enterprise Management TMGT 3411 class is positive reinforcement and empowerment to the students by which a reciprocated learning process is obtained. From the first day of class, she emphasizes to the students that they will be learning the concepts of the course, but they will learn much more by sharing their experiences, thus teaching the entire class a great deal more. Ms. Teniente explains that she is merely there to guide them by setting the framework of the learning objectives, but she empowers them to add to the lecture, and will periodically stop to make sure they have the opportunity to discuss the concepts being presented. "I can teach them what I know, but we can all learn much more by contributing each individual's knowledge to the class." Ms. Teniente empowers the students to reciprocate the learning process by encouraging them to share and discuss pertinent experiences to bring more information to the classroom. The students really enjoy contributing and it helps build their confidence and enhance their understanding. We all work with a 'tentative' course schedule and the 'tentative' label really plays a role in her class because she does not go on until she is sure everyone understands the lecture. By allowing them to get into groups, she poses questions to the group, which they in turn share with the rest of the class. She really enjoys running her class with this technique because she gets a feeling of fulfillment when she sees her students really get involved and offer their personal experiences. The course is not an easy course; there is a great deal of material that is covered and a great deal of coursework for the students. It is great to see them being able to succeed by almost teaching each other in their own words instead of just getting a one sided lecture from one person - the instructor. Every semester is different because of what the different individuals have to offer. Allowing the students this opportunity benefits everyone immensely because it gives them confidence, a different view, a different perspective, and even the most shy person finds themselves contributing because they are given so many opportunities to get in groups and discuss important topics and then give their view to the entire class. Ms. Teniente calls it reciprocated because she learns as much from their personal experiences as they do from her during her lectures. She states "It is very rewarding to have so many of my students tell me that they actually apply many of the concepts and techniques they learn from me and from other students. It is especially rewarding to see them give 100% to their class contributions and their coursework. They enjoy the class so much that it drives them to go above and beyond, which explains the huge success rate in the class."
The process begins by strengthening the Right side of the brain, which is the thinking , creative and meditative side. Not only have the techniques she uses helped her students in her classroom, but she has been offering a workshop in Creative Wellness to the rest of South Texas College. Within the last year, she has presented this wonderful workshop as part of Professional Development to administrators, staff and other faculty so that they might benefit from the learning also and perhaps even incorporate it too into their own classrooms. Through her quest to improve her classroom and what she could offer her students, Ms. Brown has been able to expand her new knowledge to include all of South Texas College.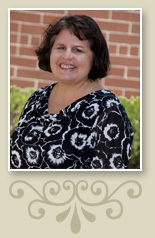 Ana M. Valladarez
Business Administration
956-872-2764
AMVALLAD@SOUTHTEXASCOLLEGE.EDU
Ana M. Valladarez received her BBA in Finance and a minor in Accounting from Texas State University and her MBA from UTPA. She started working with STC as an adjunct faculty member in fall 2005 and is now a full-time faculty member. She is married with two boys and is involved in the following activities: St. Paul Lutheran Church, youth bible school & volunteer; Milam Elementary PTO volunteer; McAllen Citizen League; McAllen Youth Soccer Association.
Highlighted Technique
Incorporating Seven Principles of Good Practice in Undergraduate Education into Teaching.
Mrs. Ana M. Valladarez motivates and engages students through her teaching style and techniques. She implements various activities in her courses. In her money and banking course, the students implement concepts and theory by taking active part in the virtual stock market game. With this project, student engagement is increased and the student makes choices based on the financial market and based on learned concepts and theory. Results (consequences), either a loss or profit, are analyzed based on the choices that the student makes. Mrs. Valladarez views this activity as very powerful and beneficial to the students because it helps them put money and banking concepts into action.
Mrs. Valladarez has incorporated Seven Principles of Good Practice in Undergraduate Education into her teaching style. She highlighted that she encourages the student to communicate and contact her, develops cooperation, implements active learning, always gives prompt feedback, communicates high expectations, emphasize time on task, and respects each student's talents and learning ability.
Student comments about the instructor:
Customizing the lesson plan according to students' ability
Aids in skill development with lesson launchers and case studies.
Utilizes active learning techniques
Actively works on student retention by emailing and contacting the student for habitual absences.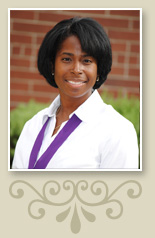 Rosemond Moore
Business Administration
956-872-6132
RAMOORE@SOUTHTEXASCOLLEGE.EDU
Mrs. Moore is a full-time faculty member and has been with STC for one year. Prior to this year, she was an adjunct faculty member. She is currently working on her PHD and is involved in many activities, from black-belt karate to STC committees concentrating on student engagement.
Highlighted Technique
Innovative Teaching using Value Stream Mapping approach.
Rosemond Moore's techniques utilized in the classroom are vital because they have a powerful impact upon students' learning. Mrs. Moore implements many teaching techniques such as Value Stream Mapping (VSM)approach. This concept is taught as a foundation for utilization in any process and in any work environment. Through VSM, students learn to create maps, identify waste areas, brainstorm improvement ideas, create future maps, identify and implement improvement ideas, and practice continuous monitoring and improvement. The students are to prepare VSMs for a production plan. Customers are famous football teams from the Dallas Cowboys to San Diego Chargers. The supplier's job is to provide footballs over the next 16 weeks implementing 4 weeks of production. Inventory and other imperative data are given such as transportation mode and week by week incidents. The students then create a VSM plan identifying waste and improvements. Further the improvements are implemented and evaluated. Mrs. Moore emphasizes that VSM is a visual and flexible tool that can be taught to students with various learning styles.
Rosemond implements demonstrations and allows students to demonstrate learning concepts, as well. For example, manufacturing specialization is taught through a "hands on" approach. Different colors of pencils along with packaging material are brought to class. Several students (volunteers) are requested to demonstrate the learning concept on specialization related to efficiency and effectiveness. At the front of the class, the "workers" have work stations on tables and are requested to EACH separate the colored pencils and package the items separately. The student workers are timed and productivity is measured after a specific period of time. Then the students are requested to set up specialized work stations: sort pencils by color, measure pencils by size, inspect, rubber band, and box. Mrs. Moore again measures productivity based on the same time frame. Students visually see and comprehend that specialization enhances labor and cost efficiency and effectiveness. She expands the 'on-hands' demonstration further to teach the concept of target marketing, requesting students to categorize and group pencils.
Mrs. Moore integrates names of students within the exam for personalization and she also creates course examples based on students' experiences. She addresses different learning styles through lecture, PowerPoint, physical examples, role playing, and tickets to exit. For skill development, she allows practice time in class with guidance and assigns semester projects to practice skills and concepts learned in the class. Additionally, Mrs. Moore utilizes the technology, such as Internet, smart board, television shows, and commercials for concept building.
Furthermore, Rosemond is working on a student engagement project that entails various teaching approaches. Student assessment is conducted based on Bloom's Taxonomy. The purpose of the project is to increase student engagement with various techniques to result in such higher-order thinking tasks as analysis, synthesis, and evaluation.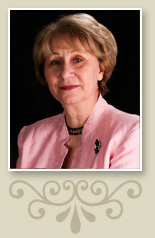 Anahid Petrosian
Business Administration
956-872-6790
anahid@southtexascollege.edu
Anahid Petrosian joined STC as an adjunct faculty in 1994. She began her full-time position in 1996 as the Chair of the Public Administration Program. From 1999 to 2005 she served as the Chair of the Business Administration Department. Since September 2005, she has been serving as the Assistant to the Vice President for Academic Affairs. Dr. Petrosian enjoys teaching and learning. She has always aimed to improve her teaching skills in the face to face classes and recently in her online classes.
Highlighted Technique
Application of Knowledge: Learning about supervision by interviewing real supervisors
Dr. Petrosian's special project is titled the Interview Project. The semester project is implemented in the Supervision class. One of the learning outcomes of this course is that students will understand and describe the challenges that supervisors face in an uncertain time and all the skills that are necessary to become an effective supervisor.
To ensure that students in this class can achieve this learning outcome, Dr. Petrosian has designed an out of class supervisor interview project to provide students the opportunity to get outside of the classroom and into the real business world, in order to learn how principles and theory covered in this course translates into real world. This is how this activity is set up.
Students are required to interview two supervisors from different industries. First, students need to get approval from Dr. Petrosian for the selection of their supervisors by providing a brief introduction of each supervisor that explains each supervisors work experience, lace of employment, and number of employees supervised. After receiving approval from the instructor, students are asked to develop 10 questions for the interview. Dr. Petrosian guides students in question development. Students conduct the required interviews and then prepare a report that list questions asked and answered by each supervisor. Next, students are asked to analyze the interviewee's answers by comparing and contrasting the answer reaching a conclusion based on the principles and concepts learned during the semester.
Student Feedback:
A very good learning experience in regards to real work situations, and how different supervisors handle them.
The interview project helped bring the material from the book into real life situations. It was very fun and I gained a lot of supervising outlook from it.
Very informative way to apply book work to actual "know how" noting like getting real life answers from people that do it on a daily basis.
Anahid teaches on-line courses and takes a very active approach to classes. Before the semester begins, she contacts students for a live-class orientation and gathers imperative student information. Information consists of contact information, employment, work hours, degree seeking, and an hour availability schedule. She feels that it is imperative to keep communication open by contacting student directly by phone, if necessary. Several student nominations exemplified her communication style. One student denoted that "she is the most engaging and available teacher…… She has made herself available to her students and actively participates in the class by giving feedback daily."
Dr. Petrosian understands the student needs and hardships. She urges all students to do well and emphasizes that education is the vehicle to prepare oneself for the real world. She is absolutely dedicated to higher education.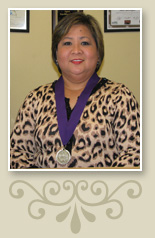 Aleli Remigio
Developmental Reading
956-488-5814
AREMIGIO@SOUTHTEXASCOLLEGE.EDU
Ms. Remigio is an assistant professor in Developmental Reading and teaches as an adjunct for both the Developmental English and College Success departments. She is an advocate of improving student achievement by enhancing classroom practice by promoting a non-threatening, non-judgmental learning environment. Her students describe her as an instructor who "goes the extra mile" to engage them and aid them in learning.
Highlighted Technique
Using Optical Illusions to teach Main Idea and Supporting Details¬¬¬¬
Ms. Remigio introduces the topic by previewing main ideas and supporting details from the textbook. She then projects an "optical illusion" picture on the screen that has two or more different items in it that students see differently, depending on their point of view. For example, a picture shows both an old woman and a young woman, depending on how you look at it. She then asks what the main idea is of this picture and what the details are that support the main idea. Depending on what the individual student sees in the picture, what the details are for one perspective become the main idea for the alternative one. This visual aid is interesting and enjoyable for the students and aids them in understanding the main idea/details idea. She then leads the students in a discussion of why it is important to look at all the details carefully to understand how they work with and support the main idea. She will then do a PowerPoint presentation to show how the lessons of the picture can be applied in a similar way in a reading scenario. Using the graphic first made, the concept is much more understandable for the students.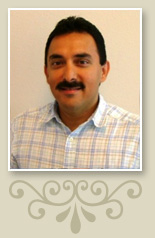 Javier Garcia
Developmental Math
956-872-7235
JAVIERG@SOUTHTEXASCOLLEGE.EDU
Mr. Garcia graduated from PSJA High School in 1989. He went on to UT Pan American to get a BA in Mathematics and a Masters in Education and also has 27 hours of graduate level Math. He worked for 12 years at Edinburg High School where he was Chair of the Math Department. He has taught for the Developmental Math Department for 4 years and also teaches for the Academic Math Department.
Highlighted Technique
Enhancing Student Learning by "Going the Extra Mile" in Motivation and Caring
Rather than a specific practice, Mr. Garcia was nominated by his students because of the manner in which he treats them as their instructor. They describe him as a very caring instructor who goes out of his way to help them learn this difficult subject. He holds high expectations for them which he conveys strongly to them. He is always well prepared with lesson plans. He will explain a problem several times if the students require it; he encourages them to ask questions. Overall, his students (who apparently have taken Math 80 several times before) cite him as the best math teacher they have ever had.
On his own behalf, Mr. Garcia states that he consistently maintains a positive attitude toward his students and their learning. His primary statement about himself is "I'm there to teach, whatever it takes!" This is borne out by what his students say about him.
Overall, Mr. Garcia is being recommended for the DTLA award, not so much for a specific technique or practice but for the general tenor of how he helps his students with this most difficult subject.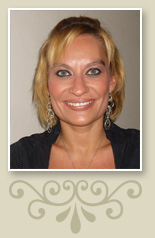 Dr. Lydia Bean
College Success
956-872-6432
LLBEAN@SOUTHTEXASCOLLEGE.EDU
Dr. Bean has been a College Success full -time instructor since Fall of 2007. She also serves as Faculty Development Coordinator for Professional Development, leading the Teaching & Learning Academy and the Teaching Circles Academy. In her role as College Success instructor, she has proven herself to be an extremely effective instructor who has her students' best interests truly at heart.
Highlighted Technique
Using Icebreakers to Increase Student Engagement in College Success topics
Dr. Bean presented two of her icebreaking strategies that she uses to engage her students. The first exercise, The Star Exercise, is an activity where she has students look into a mirror and draw a star within a star, which is very difficult, to introduce the concept of right brain/left brain and why practice will improve your technique in this procedure or any procedure. The second, "Rocking towards Commitment", has students choosing a magical rock to aid them in becoming committed towards their goals. Students keep their rocks until the end of the semester (and many of them say they will keep them much longer) as a physical object to aid them to remember to commit to and retain the importance of their goals. On the whole, Dr. Bean stresses the importance of taking her students past normal lectures by engaging their attention first with a group-oriented, hands-on activity. Also, she stresses the importance of "having fun" as a necessary element of student engagement and learning.

Here is an example, in class I present different classifications of computers. When I discuss supercomputers the movies "Superman 3" and "Eagle Eye" come to mind. I start off with the oldest movie, in this case Superman 3. I ask if they have seen the movie "Superman 3" and to tell me the premise of the movie. One of the reasons I use the older movie first is to encourage a broader scope of participation. I sometimes wonder if it is to show how old I am, when students don't recall the movie. Then I try to bring the younger generation into the discussion by asking about a more recent movie about a supercomputer, in this case "Eagle Eye". I do the same thing, I ask a student to tell me what the movie is about. The students enjoy talking about the parts of the movie they enjoyed and I get the opportunity to explain the term "supercomputer" as it was used in the movie and what they are today. Eventually students want to share about their favorite scene in other movies involving technology. One particular movie that is often brought up is "Terminator" and this movie leads us to discuss ethical issues about Artificial Intelligence, to discuss how our current technology works and to discuss the research that is being done in the computer field. I enjoy hearing some of the different ideas that students have about the future and I enjoy sharing some of the research that is going on and give them a glimpse of future technological endeavors on the way.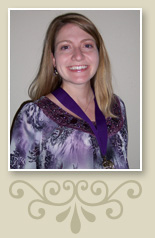 Darci Cather
English
956-872-6419
DCATHER@SOUTHTEXASCOLLEGE.EDU
Darci Cather is a member of the English Department. She received her MA from the University of Montana and completed her undergraduate work at the University of Illinois. Like our students, she began her educational career at a community college, and it was that experience that made her fall in love with education, specifically the community college. Hence, she is dedicated to student success and works to improve student learning and involvement.
Highlighted Technique
Fostering Critical Thinking in Analyzing Visual Arguments
In English 1302, Ms. Cather emphasizes that the world is a text and everything around us can be read and interpreted. Hence, she begins by teaching students the principles of critical thinking. They discuss how every text operates on three levels (what the creator says/shows, what the creator does not say/show, but is worked into the text, and what the reader/viewer thinks). Additionally, the students discuss how to read critically that they may analyze, interpret, synthesize, and evaluate a work. After this discussion, Ms. Cather asks them to apply what they have learned by analyzing visual arguments. Students are asked to analyze a sample advertisement in groups, and each group is assigned a section of the critical thinking sheet. Once they have completed their sections, they discuss the sheet analyzing the ad as a class. Students are asked to identify the main ideas, assumptions, and behaviors/attitudes the ad encourages before coming up with their own conclusions. Once they are comfortable with this critical thinking process, students bring to class three ads which they are considering for a written analysis. Using the document projector, she takes the students through this process again, only using their advertisements. She facilitates the discussion, prompting them to challenge their own ideas and assumptions, as they dig deep into the text. They are also asked to identify the three appeals the ads use to sell the products. Such an activity fosters not only critical thinking and a strong class camaraderie as they work together to analyze these texts, but it also gives them a chance to brainstorm for this first essay, allowing Ms. Cather to also highlight writing as a process. After working through these group activities, students formulate a claim and prepare an outline, rough, and final drafts in which they analyze the ad and how it uses Aristotle's three appeals
Students engage in this assignment and the activities as it teaches them valuable critical thinking skills and gives them the freedom to choose a piece that interests them. Furthermore, Ms. Cather encourages active learning, as students complete the critical thinking process together as a class, taking me through the steps. Such an activity also gives them confidence that they can analyze a text and articulate their own conclusions in writing. Hence, she includes not only the assignment and critical thinking sheet that one may see the specific objectives, but also a couple of student essays that one may share in our students' success.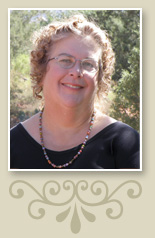 Kathleen Susan Ferguson
English
Susan Ferguson is a full-time English composition and literature instructor at the Starr County Campus of South Texas College. She holds a Master of Arts degree in English-Creative Writing from Northern Arizona University. Prior to joining the staff at STC in August 2009, Ferguson owned a small business in Missouri and Arizona, where she served as professional writer, manuscript editor, and publication designer. She is the author of Pass English Comp: The Study Guide for Critical Thinking, Rhetoric, and College Writing. Her creative writing has been published in a number of literary journals, including New Letters, The Mochila Review, Chrysalis, Sunrust, and Icarus, and the online journals Downgo Sun and Deadmule.com. Her writing has been published by many newspapers, and magazines, and she has written collateral materials for several businesses, non-profit groups, and educational organizations. She also worked as a journalist for three Midwestern newspapers for ten years before becoming an independent writer and editor.
Highlighted Technique
Public Writing
During her first semester as an English instructor at STC's Starr County Campus, Ms. Ferguson offered the students in her five classes the opportunity to write, for extra credit, a reflective essay about the significance of attending college and seeking success in life. While an extra-credit opportunity isn't that unusual in a college class, this assignment was unique because the students also agreed that their essays would be published online at the National Council Teachers of English Gallery of Writing. The NCTE Gallery of Writing was created in the fall of 2009 to serve as a temporary "virtual" Internet gallery of writings contributed by everyday people.
While Ferguson expected a few of her students t participate, she was very pleased when 32 students stepped up to write polished, heartfelt, sincere essays. Topics ranged from coping with challenges as a first-generation college student to dealing with the pressures of life in south Texas, and how the students desired to rise above stigmas associated with border own living to achieve personal and professional success. The students' work also reflected their level of understanding of writing strategies and skills development which they had experienced in class during the fall semester. "By giving students this public forum in which to share their thoughts about their lives, the NCTE Gallery of Writing provided a means for young men and women of the Rio Grande Valley to voice their feelings about the value of education and importance of success," said Ferguson about the project. "Several students indicated that having their work published on the Internet was something they had long dreamed of." Starr County Campus Administrator Ruben Saenz praised the students for their accomplishments and encouraged them to keep setting goals. The project was also recognized in the STC News, The Rio Grande City Herald and The Monitor (McAllen, Texas).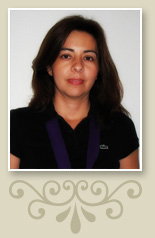 Delia Magdaleno-Lejarza
World Languages
956-872-8380
DELIAM@SOUTHTEXASCOLLEGE.EDU
Ms. Delia Magdaleno-Lejarza serves as a Spanish instructor and as the Chair for the World Languages Department, which also includes Sign Language and Humanities. She has been teaching at STC for 15 years. She was one of the ground breaking professors in STC's distance education program and an active advocate of distance education learning enhancement. She loves to teach and implement new ways of teaching in her classes. She considers technology a very important aspect in learning. Her interest in Second Life as a tool for higher education coursework was sparked because she knows that many students are exposed to this type of advanced technology and she wanted to keep up with them. She conducts workshops at South Texas College Professional Development events and presented on Second Life for the Texas Distance Learning Association. She is always willing to give a demonstration for those who are interested in learning more about this innovative way of teaching.
Highlighted Technique
Second Life as a teaching tool to emerge students to different cultures
Ms. Magdaleno asks her students to download the program Second Life and create their avatar. Once in that world, she tells her students that because Second Life is such an immersive sensory environment, she would like for them to visit the Virtual representation of Tulum. Once there, they will be able to not only see the site, but will be able to interact both passively and actively with the objects and people around them. She asks them to take a look at the categories below and take snapshots that represent the most important aspects of their visit. While there, they will want to interview one or two people and ask them how they feel the site reflects what they believe Tulum to look like in reality. They then incorporate their views into the 75 word paragraphs that they will write for each of the following categories:
→Architecture →Wildlife →Nature →Ocean
Once the students have taken the snapshots and written the paragraphs, they will have to post their work on their Flickr account she previously asked them to create.
Many of my students do not have the opportunity to travel or be exposed to different cultures and languages. At the end of the project, her students present and share their feelings about being in Second Life. For the first time, they experience a variety of languages and the richness of each culture. Second Life can be used for all subjects and one will find many educators incorporating Second Life into their teaching.
Ms. Magdaleno adds her Flickr account with her student's work and videos she has created inside Second Life. http://www.flickr.com/photos/americabilasimo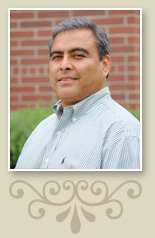 Dr. Jose A. Sanchez
Psychology
956-872-2401
JSANCHEZ@SOUTHTEXASCOLLEGE.EDU
Dr. Joe A. Sanchez is an Associate Professor of Psychology who also serves as Assistant Chair in the Criminal Justice and Social Sciences department. He has been working in the field of education for the past 25 years._ Seven of those years have been in higher education. In addition to teaching, Dr. Sanchez continually studies the dynamics between teaching and learning to better meet the academic needs of students. He chairs the Liberal Arts and Social Sciences Division's Student Learning Outcome Taskforce and is an ardent supporter of using data to enhance learning.
Highlighted Technique
Learning while Creating Test Items
The Learning while Creating Test Items task is a student activity that can be easily implemented and employed in class. This task allows faculty to assess for both course content and general education objectives/competencies that are required of all faculty. Additionally, these task forces students to at minimum open their textbooks and read, analyze, synthesize and produce multiple choice items from their assigned pages from every chapter covered during the semester. Students are required to write at minimum 2 multiple-choice questions with at least 4 response options (e.g., A-D) from the assigned pages and chapters. Students will have to be prepared to read their questions during the course of the lecture. This task keeps students engaged in the lecture and ensures that they review each chapter in preparation for possible presentation of their items/questions. Students are also expected to turn these items in to their professor for review and possible use on actual student tests. In other words, faculty can then review the questions and determine which questions meet the criteria (with possibly some minor modification) to be included in a forthcoming test(s)/quizzes.
The Learning while Creating Test Items works as follows:
Have students count off from 1 to 10 when a student(s) reach number 10, the next student starts over from 1 and so on…. Students are then responsible for the page in each required chapter that end with their assigned number. For example, if a student gets number 10 that student will be expected to prepared a minimum of 2 multiple choice questions/items to present in class for all pages ending in zero (e.g., 10, 20, etc.). If a student is assigned number 6, that student will be responsible for pages such as 6, 16, 26, 36, 46, 56, 66, 76,…106, 116, 336, etc..
After students have numbered off, write down the number (on the attendance roster) each student has been assigned for tracking purposes.
Then give students instructions for this task and go over some examples in class during the 1st or 2nd class session.
The next class session and there after students are expected to come to class with their 2 questions and prepared to present them to the entire class, and to turn the min for review. As the faculty covers the chapter, students are asked to present their questions. For example, faculty could have students that have question for page 1 of the chapter present their questions. Then the faculty could elaborate on the items and other material that needs to be covered as part of the lecture. When the next page (page 2 comes up, faculty could have those students with questions for that page present their items and so on and so forth. This process is done throughout the semester to ensure students are keeping up with their readings, are engaged during class and student have at least a basic understanding of the material to be able to develop 2 multiple-choice questions/items.
This task can be graded as an assignment or can be used for extra credit or in any other manner faculty chooses to use or not use this work.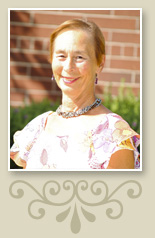 Diane Teter
Biology
956-872-8362
TETER@SOUTHTEXASCOLLEGE.EDU
Diane Teter, Associate Professor of Biology, has been teaching at STC since 1995. Mrs. Teter has taught Anatomy & Physiology, Nutrition, and General Biology. These subjects have been taught in the traditional class/lab, as hybrid courses and also through distance learning. Mrs. Teter has played roles in the biology department and STC college-wide professional development committees, written proposals and worked on grants for biology computer labs as well as for the Department of Education (MSEIP and LSAMP), and researched/developed instructional technology media (MADISSAR grants). Professor Teter is an active member of (HAPS) Human Anatomy & Physiology Society, and is a regular member/attendee of the TCCTA conventions. Mrs. Teter will be the biology sessions chair for the TCCTA conference in San Antonio for January 2011. She also has been on the advisory boards for several textbook publishers for media development in distance learning delivery and effectiveness.
Highlighted Technique
Utilization of Video with Regard to Online Teaching
Utilization of Video with Regard to Online Teaching
Delivery of distance education content is becoming more complex and thought provoking as more instructional technology is developed for the sciences. To make the subject of biology relevant to the DE student, numerous learning methods are employed in instructional delivery of media.
Video-taped mini-lessons by the instructor for students on the chapters studied
Media library for photos of specimens studied
Use of animations, movies, electronic flashcards/interactives for material introduction and review
Discussion boards on topics connecting students' daily lives with respect to biological concepts
Case studies for evaluation and diagnosis
Virtual laboratories
Semester projects
The subject of science is challenging to both students and instructors, especially when content is delivered through distance education or online. Online delivery can either be hybrid with the content / lecture on Blackboard and laboratory on campus, or both content and laboratory delivered online.
In a hybrid class, if an instructor cannot connect with a student's learning online, then the laboratory on campus makes the communication more one-on-one with personalization and clarification. In a course delivered all online, it becomes more difficult to show concepts through written text only and/or static diagrams/illustrations. This is where videos supplement student learning and learning becomes 3 dimensional where connections are accomplished in teaching/learning - both in hybrid and all online classes.
For example when using video, in the subject of Anatomy & Physiology, a skeleton can come alive in its nomenclature, construction, and proportion when the instructor can point out and give hints as to how to learn the bones and their relation to other bones. For muscles, during a lesson in joints, movement can be shown by the instructor and even mimicked by the student who is watching the video, important for kinesthetic learning. For tactile learning, anatomy models as the heart or lungs can be constructed while the student watches/participates, and then the physiology can be explained to complete the concepts.
Videos allow students to speed up or slow down the material to be learned as well as making the learning convenient to the student's schedule. Repetition and review becomes possible. Also, using videotaped lectures while the instructor explains on the board allows a student to learn how to take notes. Mnemonics and use of acronyms for learning are easily communicated while the subject matter is being explained.
Use of videos also allows the student to see the instructor in the classroom or laboratory to personalize the connection between student and instructor. Also, there is the use of videos on publishers' websites which can be linked to the instructor's site that contain animations explaining difficult physiology concepts, vocabulary or flash cards, and short clips as from Discovery channel.
The possibilities in media today are endless and can easily be used by the instructor to help student success, especially with distance education teaching using videotaped lessons. So, check with the Instructional Technology Department, write a grant, or research publishers' websites for such programs as Tegrity to make your own video lessons.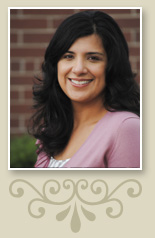 JoAnn Ordaz
Associate Degree Nursing
956-872-3070
JORDAZ@SOUTHTEXASCOLLEGE.EDU
Mrs. Ordaz began teaching at STC in Fall 2007 as an adjunct faculty member. She began teaching full-time in Fall 2009 in Level III Pediatrics. She has been in the nursing profession for 13 years with the majority of her nursing experience being in Pediatrics and Women's Health. She earned her VN certificate from Central Texas College in 1997; ADN from Temple College in 1999; Bachelor of Science in Nursing from the University of Texas at Arlington in 2000; a Master of Science from Texas Woman's University in 2002; and a Post-Master's Family Nurse Practitioner certificate from the University of Texas Pan-American in 2009.
Highlighted Technique
Using Art to Teach Nursing
Ms. Ordaz' teaching method is to incorporate using play dough and other forms of "Art" into her pediatric lectures to enhance student engagement, help in understanding concepts, and increase retention of the material. Her goal is to address visual and tactile learners, increase student engagement, and foster critical thinking. For the Pediatric Hematology lecture, the students are given play dough and are asked to construct cells: RBCs, WBCs, and platelets. As a class, they then discuss the function of each cell in the body, what occurs with low/high counts, and what their nursing responsibilities and priorities are in regards to abnormal counts. With each disease that is discussed, for example Sickle Cell Anemia, the students constructs a play dough cell resembling that disorder. They are then able to connect the concepts with a hands-on approach. They recall what the RBC does and can then visualize the clinical presentation of a patient with sickled RBCs. The models are modified to resemble each disease process, they then discuss how that relates to the presentation of their patient and their nursing priorities. For the Cardiology lecture, the students are paired up at the beginning of class and they are asked to construct a heart model using play dough. They discuss heart structures and the normal flow of blood with their partner. They are also given 4 sheets of heart diagrams. As they discuss each cardiac defect through computerized, animated diagrams, the student draws the defect and colors in the altered flow of blood using red and blue crayons/pens/markers. The students will then discuss the drawing with their partner. This allows each student who is less likely to ask questions in class to discuss it with another student. The students enjoy the hands-on approach which has increased retention and student engagement. This activity has also helped increase their critical thinking skills because they are able to visualize the changes in the cells and heart. This activity helps the student better understand the disease pathophysiology and how it is linked to their patient's clinical presentation.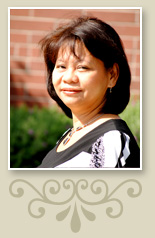 Christie M. Candelaria
Associate Degree Nursing
956-872-3176
CMCANDEL@SOUTHTEXASCOLLEGE.EDU
Christie joined STC four years ago as a full time faculty working with the Associate Degree Nursing Program. She earned her BSN degree in the Philippines and her Masters Degree in Nursing Education from Teachers College, Columbia University in New York. Restless as a young nurse when she came to the USA, she has worked in different fields of nursing in four states (and counting) until she found her niche which is critical care and nursing education. Before she joined STC, she has taught in a BSN program in the Philippines and an ADN program in the Community College of Southern Nevada while working as a critical care nurse in the ICU, CCU, CVR, and PACU. Aside from teaching Nursing Skills 1, Clinical 1, and Transition Classes, she volunteers as a faculty tutor in the CLE of NAH. She is actively involved in the community with the Philippine Nurses Association of America and its local chapter, the PNAST-RGV. She was instrumental in hosting the highly successful 29th PNAA National Convention in South Padre Island in 2008.
Highlighted Technique
HuGS for LEARNING
Nursing is an art and a science. The science of nursing is the body of knowledge and the foundation for the nursing profession that must be learned by our nursing students. Unfortunately, it is not an easy thing to do. Our students are always faced with the challenge of learning and applying this body of knowledge both in the classroom and the clinical setting. The nominee uses HuGS for Learning to facilitate the process.
Hu stands for HUMANITIES. In the clinical area, one activity during a post conference that the students engage in is drawing whatever they feel and think will represent their clinical experience. During this exercise, colored markers and papers are provided with background music. After which, the students share their drawings and explain their work to the group. Hu also stands for HUMOR. Nursetoons, videos from You Tube, and jokes related to the topic are utilized to provide a less stressful learning environment in the classroom.
G stands for GAMES. Commonly used medications in the clinical area are introduced to the students in a matching card game. The generic name should match the trade name of the drug and will be claimed by the student after giving information about the drug's general classification, safe dosage range, physiologic action, adverse reactions, and nursing implications. Whoever claims the most number of paired cards will win the game. Crossword puzzles are likewise used for diagnostic tests, laboratory procedures, and medical diagnoses.
S is for SIMULATION. The students are provided with at least one clinical day in the Simulation Lab. Both high and low fidelity simulation is done with case scenarios that are common in the clinical unit. It provides the students a chance to practice their nursing skills and their critical thinking abilities in a safe and controlled environment.
With the above teaching strategies, all different learning styles of multi-generational students are addressed in a fun, exciting, stress-free environment. The knowledge and skills obtained are easy to comprehend and most importantly, long-lasting.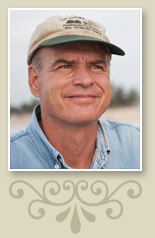 Thomas Patterson
Biology
(956)- 448-5812
TFPATTERSON@SOUTHTEXASCOLLEGE.EDU
Thomas Patterson is a full-time Biology Instructor with 13 years of teaching experience at South Texas College. He has authored six published papers in the field of Biology. Currently, Mr. Patterson teaches Biology 1408 & 1409 at the Starr Campus in Rio Grande City. He received his M.A. from the Biological Sciences at The University of Texas at Austin.
Highlighted Technique
Employing Cultural Knowledge in the Comprehension of Regional Plant Species
The environment lends itself to teaching practices that employ the use of native flora and fauna, the gathering of data from the field, and the use of debates. Through these practices, students not only gain an awareness of the natural environment, but also develop knowledge of the models and designs theorized in an introductory biology course. The cooperative learning and hands-on methods provide immediate benefits to the students, their families, and the local communities. These benefits develop through a sense of identity and ownership as the information acquired becomes part of each student's shared cultural knowledge that helps them to develop a broader understanding of the relationship that humans have with the environment. As such, this traditional knowledge becomes part of the information that is handed down over the generations. This informal system fosters positive attitudes toward science and education in general. In this practice, students are able to take observational field notes, write in their journals, and take photographs and video as a means of recording the natural environment. Additionally, students contribute to the lesson by sharing their own cultural knowledge and experiences. Students use language and imagery in the context of the lesson and create debate with regard to the importance of the environment. Once engaged, students recognize the importance of their voice as a transformative power in the development of region's environmental attitudes. This learned cultural knowledge becomes part of the student's core values and survives through each of the future generations' adaptive veracity.