2011 Award Recipients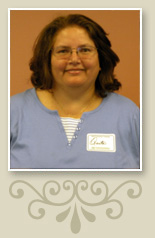 Dr. Enriqueta Cortez
Math & Science - Physical Science
956-872-2502
QUETAC@SOUTHTEXASCOLLEGE.EDU
Dr. Enriqueta Cortez started teaching at STC in 2001. She teaches Chem1411, Chem1412, Chem2423, and Chem2425. Since Fall 2008, she has served as department chair and participates on a number of committees including but not limited to Institutional Effectiveness, Title V grant, Division Curriculum and Facilities committees. In the past she also served on the Faculty Senate, College Wide Curriculum Committee Alternate, and President's Faculty Advisory Committee. Dr. Cortez encourages her students to give blood and contribute to Rio Grande Food Bank. She coordinates several events for the Science Olympiad on a yearly basis and prior to becoming department chair, she actively assisted Habitat for Humanity in McAllen and has taken her class to help. She encourages her students to participate in the Chemistry Club and pre-Pharmacy Club.
Highlighted Technique
Mastering Chemistry through Collaborative Learning Activities
Dr. Enriqueta Cortez is a learner-centered instructor with high expectations. She truly cares her students learn the material and she willingly repeats the material many times so that students will grasp the concepts. Dr. Cortez implements a number of techniques to facilitate learning. She encourages student to work in groups to foster peer learning. One activity she has implemented in General Chemistry is called Process Oriented Guided Inquiry Learning (POGIL) whereby the students read the lecture slides to each other and discuss the material. She provides a handout which then guides the students to solve a chemistry related problem and then introduces critical thinking exercises which challenge the students to apply the concepts more in-depth. While the students work on the exercises, Dr. Cortez walks to each group and answers questions the group may have. Once the exercise is completed, each group explains a different problem on the board. If groups are having trouble with a particular concept, she then lectures on that topic. In addition to POGIL, Dr. Cortez has developed "Who Wants to be a Millionaire" and "Jeopardy" reviews to help student prepare for exams. Dr. Cortez encourages class participation and students are routinely called to explain problems to the class.
In addition to POGIL, Dr. Cortez has implemented special projects in Chem1412. Students are teamed in groups of two or three and research a particular topic and design a laboratory experiment on this topic. The student's perform the experiment and resolve issues as they go. Dr. Cortez serves as a resource and encourages students to search the web for additional solutions. The students work together to prepare a PowerPoint presentation to the class and submit a joint paper. To ensure all students participate, twenty percent of the grade is student's grading one another.
For Organic Chemistry, Dr. Cortez drills students on the topics. She discusses the topics in detail and explains mechanisms steps by step. Students are encouraged to work in groups both on class assignments and an occasional group quiz. She encourages students to explain problems on the board. Dr. Cortez expects her students to be able to apply the material. She requires students to research a molecule of the month and apply the concepts learned by identifying chiral centers, polar sites, functional groups, structure function relationships, electronic properties, hybridization and classification. Students present the paper to their classmates using Powerpoint. The class is instructed to listen to the presentation and ask questions to help the presenter identify areas that the/she needs to correct or provide further explanation.
In addition, Dr. Cortez has applied POGIL to Organic Chemistry as well. In this class, she lectures and then has the students work on in groups of four on an activity which applies the concepts discussed. The students work as a team to solve the problems and explain the problems on the board.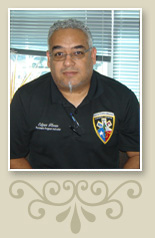 Edgar Flores
NAH - EMT
956-872-3172
EFLORE@SOUTHTEXASCOLLEGE.EDU
Edgar Flores began his EMS career in 1995 when sighing up for the EMT-Basic program with South Texas Community College. He proceeded to work as a basic in a 911 Edinburg EMS (Valley EMS) in Edinburg, TX. While working, he continued and earned his EMT-Intermediate 1996 and then EMT-Paramedic in 1997. He stayed doing emergency and non-emergency calls until the year 2005. He worked himself up and held titles as field supervisor and field training officer. He also did the public relations with the company doing presentations for the community and local schools informing about 911. He then worked with Medic 1 EMS and earned his Air Medical Crew certificate and did fixed wings flights throughout the state and country. He began working with South Texas College as a Lab Assistant and is currently an Instructor with the EMT department. He has obtained his A.A.S. in EMT and certificates in ALS, PALS, PEPP, Air Medical Crew and EMS Instructor. Prior to his EMS career he spent 4 years in the Marine Corps.
Highlighted Technique
The Energizer Medic (he keeps on going and going and going…)
Edgar cares about the teaching the students correctly and having them apply the theory (lectures) to hands on real life scenarios. Edgar brings the best out of each student and inspires confidence through challenging each student in scenarios and in everyday conversations. When they falter he strongly encourages the student to make a decision based upon knowledge they already have. Then after the scenario, Edgar takes the time help the student with the aid of the class figure out where the student who was running the scenario was coming from with their decision and then helps them realize the pathophysiology behind the decision and why the action they took was the correct one or not the correct one.
Edgar for the past few semesters has shoulder a large load of teaching two different levels of EMT students. He despite the hours and challenges of his work load is always patient, courteous, thoughtful, respectful and patient.
Edgar's attitude towards his students is one of respect. They are adults and they will be treated like adults are expected to act like adults.
Student Quotes --"Teaches for the students and knows his students" "Good Teacher" "Strategic" "Humorous and laid back" "Simulation, scenarios, innovative lecture techniques" "In class simulations and scenarios ensures hands on comprehension and humorous approach, encourages confidence and assertive confidence when practicing learned skills" "Great one to one student to teacher ratio" "Explaining teaching technique" "For the students" "Fun and new" "Old school".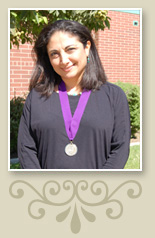 Dr. Mehrzad Mahmoudian-Geller
Math & Science - Biology
956-872-6460
MMAHMOUD@SOUTHTEXASCOLLEGE.EDU
Dr. Mahmoudian-Geller has been a faculty member of Biology Department since Fall 2006. She's been teaching General Biology, Anatomy & Physiology, and Microbiology. She has been a member of departmental committees such as Professional Development, Grant Writing, Math and Science Division Curriculum and Program Review, and Faculty Search committees, and college-wide committees such as Curriculum and Program Review committee, Program Review subcommittee, Jag360 Blogger Team, and Calendar Committee. She has chaired for departmental Faculty Search committee as well as the Division Curriculum and Program Review committee. She has served as Pecan Campus Biology Club (with Mobile Biologist Outreach Team) advisor since Fall 2007.
Highlighted Technique
Reorganizing information from one format to another format to help critical thinking
Critical Thinking and Concept Maps
Dr. Mahmoudian-Geller promotes critical thinking by engaging students in construction of concept maps, which as reorganizational tools with limitless applications in various fields, are ideal for learning biological concepts. Through construction of concept maps, the students seek to see the relationships between the concepts and reorganize the information from a text or diagram format into a concept map format. In this process the students learn to categorize concepts from most general to the most specific and by cross linking the concepts with description of their relationship they learn the basic principles of the subject matter. Flow charts, illustrations and diagrams, along with animations and interactive discussions in the class are other complementary tools that are often employed in Dr. Mahmoudian-Geller classes.
Dr. Mahmoudian-Geller involves students in the process of integration of what they are about to learn to the most general picture of what they have already learned. This encourages students to instead of attempting to learn by rote memorization, engage in a meaningful learning process that assimilates knowledge by applying the principles that they have already learned in the understanding and explaining of the new concepts.
No Subject left Behind
Dr. Mahmoudian-Geller employs analytical approach in the assessment of her students' performance. This way she determines the subjects that are the most problematic for the majority of the students, and develops study guides which discuss those key subjects with an emphasis on the aspects that often were not understood by the students. To encourage the students to recover those subjects in their next exam, students will see questions about these subjects that would play a "bonus" role, which means that they may help the students to improve their grades. In addition to this role, a fraction of Final exam questions is composed of these subjects from the previous exams, which in the final exam appear as actual exam questions not bonus questions. This would assess not only the students' performance comprehensively but also reflects the efficiency of the study guide discussions.
Service Learning
As the advisor of Pecan Campus Biology Club, Dr. Mahmoudian-Geller has also helped students to have a deeper understanding of the basic concepts through integrating them into community service and service learning. Mobile biologist, which is an outreach team of the Biology club goes to the elementary and middle schools and sparks the students' interest in science. The club members who engage elementary school students in these hands on activities would have to have learned the concepts very well to be able to answer the students' questions. Also, the club organizes awareness tables in the campus which targets different biological concepts ranging from health conditions such as cancer and diabetes to environmental concepts, to promote awareness of our community about those concepts. Students who are attending the awareness tables make posters and search for fact sheets about the condition and thereby learn about these concepts before presenting them to our college or local community.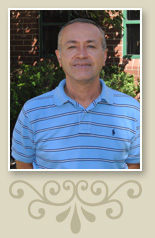 Mehran Hassanpour
Math & Science- Mathematics
956-872-6450
HASSANP@SOUTHTEXASCOLLEGE.EDU
Dr. Hassanpour 's alma mater is Jackson State University. He earned his B.S. in Mathematics. He earned his MS. at Mississippi State University and his Ph.D. in Mathematics at University of North Texas. He is a full-time instructor at the South Texas College Math Department. The mission of the Math Department is to prepare students for future academic success and workforce placement by providing quality instruction. Dr. Hassanpour is a part-time instructor for the Bachelor of Applied Technology-Technology Department. He teaches statistics. Statistics is very important because Statistical Process Control is the application of statistical methods to the monitoring and control of a process. Statistical Process Control is applied to ensure that a process is at its full potential to produce a conforming product. Therefore, statistics is very important in order for a Bachelor of Applied Technology-Technology Management student to understand the use of the statistical thinking in quality management or quality control.
Highlighted Technique
Management by Objectives is a teaching technique/process of defining objectives for students to master.
The specific technique that Dr. Hassanpour uses in his statistics lectures is called Management by Objectives. Management by Objectives is a teaching technique/process of defining objectives. In MBO students collaborate with the instructor in goal setting, choosing courses of action and decision making. It is the measurement and the comparison of the student's actual performance with the goals students set. Dr. Hassanpour discusses MBO with his student at the very beginning of the course plan. This is done so that the student has a clear understanding of the roles and responsibilities expected of them. By involving his students, the students are motivated in the whole process of goal setting, thereby increasing student empowerment. This increases student academic satisfaction and commitment. Also, there is better communication and coordination between instructor and student. In MBO there is frequent review and interactions between instructor and students helping to maintain harmonious relationships. There is also clarity of goals and students tend to have a higher commitment to objectives they set for themselves than those imposed on them by the instructor. By using MBO, Dr. Hassanpour ensures that objectives of the students are linked to organizational goals.
Dr. Hassanpour is always observing his students to check their understanding, from the impression on their faces and by asking them questions during the lecture, he also gives them opportunity to ask questions at the beginning of each class from the prior material and homework that was assigned.
He always tell his students mathematics, including statistics, is about understanding not memorizing, once you understand something it will stay with you a lot longer than if you only memorize it, also understanding the concept behind a certain quantity is much more useful than just being able to find it computationally.
He also believes the best learning environment is a friendly environment, so he makes his students laugh and learn when appropriate. He talks to them about setting their goals as high as possible and think of this BAT degree as their first college degree and continue to per sue their MBA and PhD.
Dr. Hassanpour has not forgotten where he came from, he remembers his time and struggles as a student, he often share some of his past experiences (good and bad) with his students to let them know this is not a perfect world and you don't have to be perfect to be successful but you have to have the desire to, and be willing to work as hard as it takes to achieve your goals and ultimately become successful.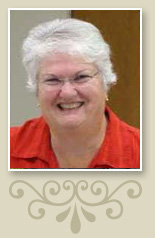 Dr. Ruth Keitz
Liberal Arts & Social Sciences - Visual Arts and Music
956-872-2503
RKEITZ@SOUTHTEXASCOLLEGE.EDU
Ruth A. Keitz began work with the Visual Arts and Music Department of South Texas College as an adjunct instructor during the summer 2010 session when she taught 2 sessions of Dual Enrollment Art Appreciation for the Gear-Up students at Donna High School. As a Full Time Temporary employee she has taught 5 sessions of Art Appreciation during both Fall 2010 and Spring 2011. She is currently conducting a research project on the effectiveness of cooperative learning in Art Appreciation and participating in data collection on student engagement strategies for the Cohort Success Initiative Task Force-Faculty Initiative Team.
Highlighted Technique
"Ticket out the Door"
The "Ticket out the Door" is based on the research of Dr. Janet N. Zadina as presented in her book, Six Weeks to a Brain-Compatible Classroom.
A sheet of Tickets is copied and cut into quarters. Students complete the ticket during the last 5 minutes of class at the end of the first 2 weeks of classes and then on the last class day of each week or after each exam or submission of a major project. Depending upon the activity of the day, the Ticket may be completed by each individual student or by cooperative partners or by cooperative groups.
The Ticket allows students to reflect on the learning experience: what was not understood, one new thing learned, and what was most enjoyed. The Ticket allows student to provide the instructor with on-going feedback on instruction. The Tickets identify concepts that the instructor needs to reteach and facilitates the adjustment of instruction in subsequent semesters.
Students can also be asked on the back of the Ticket to respond to a question related to that day's instruction. Zadina explains that his "articulatory loop" enables students to reassemble their memory and commit the information to long term memory (Zadina).
As an effective instructional strategy, the Ticket provides continuous student feedback and assessment of instruction; the instructor uses student feedback to modify the instructional program for student success and student retention.
Reference
Zadina, J. N. (2008). Six weeks to a brain-compatible classroom. Brain Research and Instruction.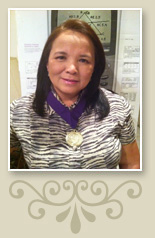 Gina Miquiabas
Math & Science - Mathematics
956-872-7237
GOMIQUIABAS@SOUTHTEXASCOLLEGE.EDU
Ms. Miquiabas is an adjunct instructor in Developmental Math. She teaches Math 85 and Math 90. This is her second semester teaching for STC. Normally, she works teaching math at a PSJA Alternative High School. During the interview, she proved herself to be very animated and interesting instructor who related all of the subject matter to the "real world" in a very hands-on manner. Her key words were " experience it, visualize it and you own it!"
Highlighted Technique
Innovative and effective teaching strategies coupled with techniques to promote critical thinking.
The specific lesson Ms. Miquiabas gave in the interview was related to graphing; using x and y axes, computing intersection points and so on. She broke the lesson down into its simple parts, thereby making it relatively easy to understand. She asked us to make a short story about the numbers to make them easier to grasp. Graphing is a fairly abstract subject and is not easily accessible to many students. By simplifying the lesson, as opposed to stressing the technical aspects of this topic, the idea of graphing was made interesting.
As her students stated in their nominations of her: "She encourages us to always put our hearts and minds into what we are doing in class. She gives praise and corrects us in such a way that you will never forget the lesson. She shows the different ways to solve a problem, according to her, there are many ways to skin a cat. Amazing teaching…Awesome person, mentor and teacher. I wish I had her in high school then I won't be taking remedial math."
Although the specific lesson was about graphing, it was apparent, both from the student's comments about her as well as the lesson she presented to the committee, that her teaching methodology would work quite well with whatever subject she was instructing her students in. She was very animated, involved and effective. Her teaching techniques could be transferred to other courses and to other instructors who were willing to adopt her quite effective teaching methods, strategies and techniques.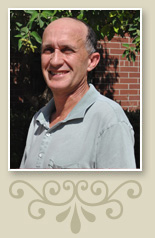 Darrel Mobley
Business & Technology -Welding
956-872-6154
DLMOBLEY@SOUTHTEXASCOLLEGE.EDU
Mr. Mobley began working as faculty at STC in the fall of 2009. He teaches various courses from introductory to advance welding techniques as well as the capstone course necessary for completing the welding program. He completed the Teacher's Learning Academy 2009-2010.
Highlighted Technique
Welding as an Art Form
Mr. Mobley's striving for excellence practice is applied in all of his courses. He brings real world experiences to the welding students by explaining what the expectations are in industry. He practices a "hands on" technique by working side by side with students teaching them to only accept quality craftsmanship with this type of trade. By utilizing positive reinforcement and a high degree of dedication with his students he inspires students to succeed. Since welding is an art form of great care, quality and precision must be taught to the students. Mr. Mobley does just this. This industry requires national certifications and company standard testing. Therefore, students must complete the capstone project requiring them to show their skill level. Mr. Mobley motivates students to their highest standard which is the field's highest standard. He tailors his teaching style to work with each individual to reach their highest potential necessary for this field. Mr. Mobley critiques students based on real life work arena because the fact remains that the student's precision is the utmost importance to the users safety. At the end of each course, all students must pass a final test that assesses the quality of the work. In each facet of his classes, Mr. Mobley guides students and teaches them the standards to pass the final assessment through precision, durability and finality. Finally, Mr. Mobley has his students strive for excellence through his professionalism, application and teaching methodology. The Business and Technology Division DTLA nominates Darrel Mobley to receive the 2010-2011 Distinguished Teaching Learning Award.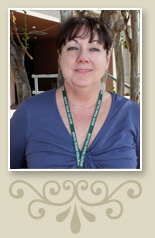 Denise Peterson
Developmental - Reading
956-488-5869
DDPETERS@SOUTHTEXASCOLLEGE.EDU
Ms. Peterson has been a librarian and library administrator for almost 30 years. She was the Coordinator of the Reading Program for Northeastern State University in Oklahoma. She has been a full-time regular instructor in the Reading Department for 5 years. Her primary campus assignment is Mid Valley. The main course she has taught is Reading 70, the beginning level, which involves aiding students, who read at a 4th or 5th grade level, to learn to enjoy and profit academically from their reading. She is a very animated and involved instructor.
Highlighted Technique
Interactive Learning Using "Everyday Heroes Jeopardy" in the classroom.
Ms. Peterson's teaching/learning technique is titled Using Everyday Heroes Jeopardy in the classroom to further interactive learning. It is based on the TV game show Jeopardy and the textbook Everyday Heroes, which gives a number of short biographical sketches of success stories of a number of people of a wide variety of ethnicities and is at an 8th grade reading level. This activity encourages students, many of whom read at an elementary school level, to actively engage in the reading-learning process so they can be successful and win at Jeopardy. Ms. Peterson developed this learning game after doing extensive research in learning games in the classroom and is designed to allow the students to have fun while they are learning to read and overcome their aversion to reading and taking tests about their reading, which for many of them is quite difficult.
After reading aloud six stories in the book, the students are tested. Rather than a traditional test, students submit two Jeopardy style questions and answers for each of the six heroes. The activity of researching the stories to write the questions and answers helps them prepare for the test as well as teaching them how to study. The day of the test (the Jeopardy game), students are divided into three teams by drawing a card. Each team works together in the selection of category and amount of the prize. The winning team receives a test grade of 100, second place 90 and third place 80. This activity gets the students excited and eager to participate in the group activity. All students actively participate and enjoy working in teams.
This activity draws on the popularity of this TV game show. It has proved to be both innovative and effective in aiding students to both read for information and enjoyment by letting them enjoy themselves in a learning experience. It should easily transfer to other courses taught by any instructor who wanted his or her students to enjoy themselves in class.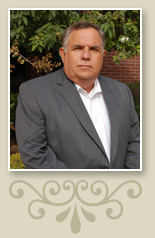 Richard R. Salinas
Business & Technology - Welding
956-872-2761
RRSALINA@SOUTHTEXASCOLLEGE.EDU
Mr. Richard Salinas joined South Texas College in 2007. He began as a welding instructor and eventually took over as the Welding Program Manager. He had many years experience as a professional welder before joining STC. As the Program Manager / Instructor he believes that the outlook for the welding industry is great. There is a high demand in the industry for welders and he states that it helps that the salary can range from $80 - 100K depending on the area of the country in which you work. Mr. Salinas uses these facts to promote the program and to encourage the students within his classroom. His emphasis on a hands on approach also ensures that his students get the practice and understanding of what is expected once they enter the work environment.
Highlighted Technique
Welding: A Career with Tremendous Potential
The approach that Mr. Salinas has found to be most effective with his students is a hands on approach. Mr. Salinas believes it is important for students to not only know how to weld but to also understand the important properties of the materials that are to be welded. The emphasis that he places on the quality of the weld is also key. His teaching approach involves tying together the need for the position (potential future salary), the skills required to be an effective, skilled welder (good quality), and sharing his experience of working many years as a professional welder. He believes that it is important to educate the student about what to expect in the field, for example, as welder you might have to weld pieces together on a building several stories tall and in a very tight space. So if you are afraid of heights, welding might not be the job for you. Mr. Salinas' approach to teaching ensures that the welders leaving the program have the skill, knowledge, and ability to produce quality welds that ultimately lead to the safe construction of products and buildings used by us all.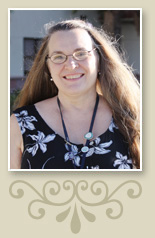 Laura Steinert
Liberal Arts & Social Sciences- English
956-872-6619
LMSTEINE@SOUTHTEXASCOLLEGE.EDU
Laura Steinert began working for South Texas College Spring 2006. She is an active faculty member on the Mid-Valley campus, and encourages her student in cross-discipline learning. She was a member of the 2009 Mid Valley Faculty Advisory Committee, a founding member of the Mid Valley Campus Proud Committee, and helped establish the Safe Zone Student Organization. She has been an eight (8) time nominee for Who's Who Among American Teachers. She is a member of the Institutional Effectiveness Committee, the English Department's Diagnostic Committee, the Textbook Committee, Phi Theta Kappa, Delta Kappa Gamma and assists Dr. Villalon in the Biology Club as well as being a reader for Interstice.
Highlighted Technique
Academic Engagement
Laura expects that students in her classes to attend events organized by the college and each student are expected to writes a minimum of two academic engagement essays. Each essay must be accompanied by proof of attendance of the event: a photograph, a handout upon which a supervising faculty member has written a note indicating the student was there and actively participated along with her/his signature.
The essay is a summary response essay using MLA style layout, except it is single-spaced and the student writes 120-125 words about the main activity or the main purpose of the event. The student also writes 300-375 words about their response to the event. The essay should have 450-500 words total.
The student response may include any or all of the following items:
What the student learned that benefits their education
The reaction of others
The student's evaluation of the speaker or event
The student's emotional or intellectual response
Why STC should continue having this type of event
Why STC should not have this type of event
What was surprising about the event
How the event changed the student's mind about something
How the event could have been improved
If the event inspired the student (or didn't)
Instructor sometimes announces events, but students are encouraged to bring information on events happening on campus that might be appropriate for this activity. Most events by most clubs will qualify.
There are no costs to the college for this assignment. There is some additional time commitment for the instructor as he/she would have to read all of the essays, but otherwise no additional strain on faculty or staff, nor are additional resources required. It is simply students learning to engage and to think critically about what they are participating in or viewing.
Students report learning, engagement, and a sense that there is much more to college than just attending classes. Often, students complain that not enough people attend the events and are missing opportunities to have a full college experience. It is a valuable tool for creating student engagement and developing critical thinking.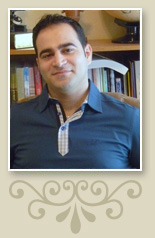 Dr. Mohamad Termos
Math & Science - Biology
956-872-2035
MHTERMOS@SOUTHTEXASCOLLEGE.EDU
He has started working at STC 2008. He has taught Nutrition, Anatomy and Physiology I & II.
Highlighted Technique
Classroom Performance System or CPS - used to engage students in discussions and increase participation.
Teaching methods: He follows different methods of teaching such as dividing students into groups, gives critical analysis questions and quizzes, assigns term papers with presentation, article summaries, and lets students provide feedback on their peers' work. He uses Blackboard to communicate with students regarding grades, handouts, assignments, web-links, and discussions. Developed his own lecture notes, PowerPoint presentations, and laboratory manuals with pictures, microscope slides, and others. Currently, he is using an instructional technology in classroom called Classroom Performance System or the CPS. This system is used to engage students in discussions, increase participation, and understanding of course materials. With the CPS he can ask students many questions during a lecture to check on their understanding and get their remote answers using wireless clickers.
He helps student develop their learning skills and learning competencies. For instance, he asks students to work in group and conduct a research on a disease and then write a paper on it. Also, he asks students to read scientific articles and do summaries. He asks students to write according to the APA style. All these help students develop their critical thinking, computer skills, reading, writing, as well different forms of communication including verbal and electronic communication forms.
I know that in some quizzes he asks students to watch short videos and then provide their understanding as a short report or in the multiple choice format. He has a number of in class assignments which are based on critical thinking questions, where students are encouraged to use all available resources including laptops, iphones, or regular phones with internet connections. This is in addition to the lecture notes and the text book. In these in class assignments he may ask students several questions and some of them may include searching the net (working in groups) and find an animation or a video on a certain biological mechanism or process.