2013 Distinguished Staff Award Recipients Linda Alvarado
Business & Technology - Dean's Office
Linda Alvarado is the Administrative Assistant for the Business and Technology Division. She consistently takes ownership for completing tasks in a timely manner. Linda communicates extremely well with all faculty and staff to resolve any issues that might arise on a daily basis. She always encourages those around her to do their best and to ensure that what comes out of the office is of the highest quality. Maria Aida Lozano
Language Arts & Social Sciences - Mid-Valley Campus Child Development Center
Maria Aida Lozano has been a strong and caring leader since she became the founding Manager of the Mid Valley Campus Child Development Center, a place that not only serves our communities by providing state of the art childcare, but also functions within our academic programs by offering field study experiences for our aspiring graduates. STC is fortunate to have someone with her experience, passion and ability to bring very sensitive and difficult situations to a positive end.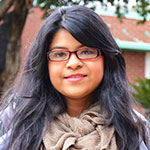 Jessica Amaya
Language Arts & Social Sciences - College Success/Education
Jessica Amaya demonstrates initiative for her willingness to work arduously to get the job done efficiently. She takes the initiative in many projects and is prompt to provide feedback on finding solutions to departmental problems. Jessica provides us an example of how initiative, creativity and resourcefulness can yield results.
Jessica demonstrates her commitment to student satisfaction by working tirelessly until their problems are resolved. Her success in working with our students has had a lasting effect on the department�s success.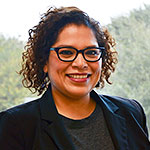 Manuela "Mannie" Martinez Salas
Math & Science - Bachelors
Manuela "Mannie" Martinez Salas has been instrumental in providing support to the leadership within her department. With the growth of the Math program, Mannie has adapted to the needs of the new faculty members and has been the "go to" resource person for them. Her skills, dedication, and flexibility to take tasks with short notice have helped the program tremendously. She is a large part of the reason that the department has been able to grow so effectively. Karina Cantu
MA & Bachelors
Karina Cantu flourishes in her leadership role within the Chemistry and Physics department because she has taken advantage of all the experiences and opportunities her position has afforded her. She is an outstanding faculty secretary. She takes on any situation with a positive attitude and works with the faculty, staff and students to find the best solution. Karina has played a significant role in the department and always takes the time to remind faculty of important deadlines and follows up with gentle reminders through emails. Karina has contributed in many ways to South Texas College and exemplifies the core values of STC.
Ana Karen Castillo
NAH - Dean's Office
Ana Castillo shows her commitment to our division on a daily basis, her multi-tasking skills give her the ability to assist our faculty and staff members with a wide variety of challenges that arise within her division, while remaining attentive to her responsibilities as Dean Trevino�s assistant. Ana demonstrates positive leadership qualities.
Although young, she already handles great levels of responsibility for the NAH division. She makes plans for upcoming changes or new challenges in the division. She has assisted with and overseen projects which have short deadlines demonstrating her focus while working under pressure.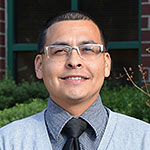 Rickey Lee Banda
Mid-Valley - Dual Enrollment Academies
Rickey Lee Banda came through the doors of STC as a student, intent on succeeding in his education, and with a clear plan: that following his successful completion of his degree, he would give back to his community by helping others to complete their educations as well.
Rickey is widely known for his leadership, his enthusiasm for his vocation, his work ethic, and his considerate and positive personality. These qualities genuinely mark him as a distinguished individual on the Mid Valley Campus. Reynol Cantu
Starr - Computer Science Lab Assistant
Reynol Cantu possesses numerous leadership qualities. He conducts himself in a very professional way when talking to students, staff or faculty. He is self-reliant and makes decisions confidently that ultimately benefit both students and his program. His dedication and commitment has inspired students to pursue a career in the Computer Science field. He encourages students to do their best and empowers them to use the resources available to succeed.
Reynol has shown commitment not only to the Computer Science Department, South Texas College and our students. He promotes the department to our current students and area high schools providing guidance to them throughout the process.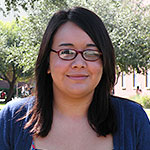 Edith Ramos
Academic Advancement - Office of Curriculum and Accreditation
Edith Ramos is extremely proactive in completing necessary procedures and processes which keeps her department moving forward. She willingly assists others, consistently going beyond the expectations of her job. She has assisted with learning outcomes assessment tasks, GOT student transcript evaluations, prerequisite maintenance and scheduling, professional development activities, and resolving issues with the student and PRIDE systems.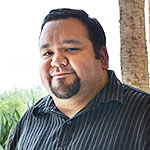 Ramiro Martinez
Center for Learning Excellence
Ramiro Martinez has continuously supported the CLE's mission to help students succeed through his willingness to take on whatever role is needed to serve them best. He has been instrumental in projects such as the implementation of the JagTrax system, maintaining the CLE's website and social networking presence, has worked closely with the math and science tutors, and has created promotional videos for projects both inside and outside the CLE. Ram is always willing to stay late and work weekends and he does all this while studying to receive his STC BAT Degree in Computer Information Technology.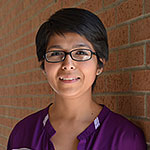 April Castaneda
Office of Professional Development
April Castaneda is a specialist in the Office of Professional Development though it would be more correct to call her the project manager. She oversees the communication, planning and resource management for all of our events and activities. April sets high expectations for those around her and having her on the team makes us all better at what we do. She works tirelessly on any project that comes her way. Whether it is coordinating the GOT Kick-Off Events, College-Wide Professional Development Days, the Dual Enrollment Principals� Summit or one of the myriad of our academy offerings, she is always committed to doing the best job possible, knowing that these activities ultimately impact the students we serve. Danielle Barrera
Academic Affairs - Administrative Assistant for VPAA
Danielle Barrera truly embodies the values of South Texas College. Her work as Administrative Assistant for Juan Mejia, Vice President for Academic Affairs, includes all levels of communications, planning, and follow-up of administrative matters. Danielle works directly with key leaders of our institution, including the Assistant Vice President for Academic Advancement, the Academic Deans and Campus Administrators, Faculty Senate Executive Officers, the Office of Human Resources, Office of Admissions and Registrar, and counterparts at other colleges and universities, as well as the Texas Higher Education Coordinating Board. She also coordinates special projects, including the College -wide Academic Classification Committee, Student Grade Appeals, Border County Doctoral Faculty Education Loan Repayment Program, the publication of the Faculty Spotlight, and the Vice President�s Honor Roll. The Vice President extends genuine appreciation to Danielle for her years of loyal and brilliant service.